A modern, community-based approach to addiction treatment for Men and Women in Charleston, SC
Greenville Rehab Center | Lantana Recovery
What is Lantana Recovery?
Lantana Recovery is an alcohol and drug rehab offering ethical and comprehensive treatment to individuals suffering from addiction. 
Services offered by Lantana
Primary Addiction Treatment
Family Program
Individual Counseling
Group Counseling
Medication Management
Outpatient Rehab
Primary Addiction Treatment
Our primary drug and alcohol rehab program provides a structured and intensive addiction treatment for those who require more support than outpatient rehab but do not require 24-hour medical care.
Every individual's treatment team includes a licensed medical professional, a licensed therapist, and a peer support specialist who acts as a case manager. 
Our program has an optional residential component for clients who are not local to Charleston.
Family Program
Individual Counseling
Group Counseling
Medication Management
Outpatient Rehab
What makes Lantana Recovery special?
Alcohol and Drug Rehab for Greenville, South Carolina
At Lantana Recovery addiction treatment center, we extend services to Greenville residents to receive comprehensive outpatient treatment for alcohol and drug abuse disorders. Because mental health disorders commonly co-occur with drug and alcohol abuse, we prioritize a multi-faceted treatment that includes psychiatric care and medication management at our headquarters in Charleston that we extend to local residents seeking Greenville outpatient rehab.
Our compassionate, on-site mental health professionals are skilled in identifying and treating the co-occurrence of addiction and mental health in an outpatient setting. This includes assistance with medications, including helping clients choose the best prescriptions and calculating the right doses to assist them with recovery. After clients progress through our Alcoholism treatment program and substance abuse treatment program, they're often able to decrease medication use and continue their recovery using learned healthy coping skills.
Lantana Recovery of Greenville Business Information
Address: 301 Augusta St, Suite 101, Greenville, SC 29601
Service Areas:
All South Carolina and local Greenville towns such as Lyman, Duncan, Startex,Wellford, Reidville, Inman, Williamston, Fountain, Liberty, Pickens, Conestee, Gramling, Cleveland, Campobello, Gray Court. Tigerville, Greenville County, Sandy Springs, Slater-Marietta, and more South Carolina towns!
Find Us On Google: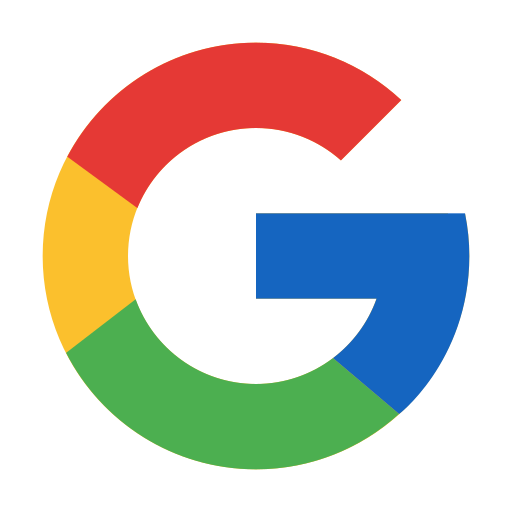 Your trusted & local addiction treatment program
Addiction Rehab Near Me 
If you're wondering how to find the best inpatient rehab near me and the best outpatient rehab near me, you don't need to look any further. Lantana Recovery extends outpatient services to Greenville residents. We also extend local addiction treatment nearby to Outpatient Rehab Services Conestee. Call us today to see how we can help you or a loved one. 
Greenville 
Lantana Recovery Addiction Treatment Services
Lantana Recovery is an addiction treatment center that specializes in alcoholism and substance use disorders. The services provided at Lantana Recovery are part hospitalization program (PHP) rehab services, intensive outpatient rehab (IOP) services, regular outpatient program (OP_ services, individual therapy services and ambulatory outpatient services. 
Rehab Center Services Offered
Partial Hospitalization Program
Intensive Outpatient Service (IOP)
Outpatient Service (OP)
Ambulatory Detox
Psychiatry and Medication Management
PHP Addiction Treatment
Intensive Outpatient Rehab
Outpatient Rehab
Lantana Recovery Can Help You Get Sober 
Medication-Assisted Treatment and Medications for Opioid Use Disorder
Medications have proven to be effective in the treatment of opioid use disorders. To battle addiction at our drug rehab in South Carolina, the use of medications is one part of a comprehensive treatment plan, but an important one. Lantana Recovery uses research-backed therapies to help clients overcome addiction, including the use of medication-assisted therapies to minimize discomfort and encourage sobriety after recovery.
Greenville
Partial Hospitalization Program (PHP) Rehab 
Some clients in Greenville, SC may prefer a more hands-on approach to recovery. Lantana's partial hospitalization program provides residents with the opportunity to dedicate 30 hours per week to their recovery. This program includes individual therapy, group sessions, and visits with a psychiatrist as needed. Upon completion of the partial hospitalization program, whether you're dealing with alcohol addiction or drug addiction, most clients are comfortable moving a step down to our next phase of intensive outpatient rehab program.
Intensive Outpatient Program Available for Greenville, SC Residents
Lantana's intensive outpatient program in Greenville, South Carolina is well-suited for clients who want specialized care during their recovery from addiction. Intensive outpatient program participants have the opportunity to explore the many facets of their addiction in individual and group therapy sessions while attending outpatient rehab. An important part of the program is also attending medication management sessions to help clients find the right combination of psychological and medicinal assistance.
Individual Therapy Services for South Carolinians
Individual therapy is an important part of the process during all levels of recovery. Lantana provides one-on-one, individual therapy services near 29601. Our highly-trained mental health professionals use these sessions to understand each unique client, their needs, and to create a personalized treatment plan that gives clients the best chance at ongoing recovery.
Your trusted & local addiction treatment program
Your trusted & local addiction treatment program
Bus Stops to Lantana Recovery in Greenville, SC
Greyhound: Bus Station

Greenlink Bus Stop Haywood Road-Laurens Road

Verdae Boulevard Bus Shelter

Greenlink Bus stop, Pleasantburg-Claveland, University Center
See All
Driving Directions To Lantana Recovery Rehab Greenville
See All
Your trusted & local addiction treatment program