Are you tired of the same old party routine, where alcohol takes center stage, and you feel left out if you're not drinking? It's time to break the mold and discover new ways to have a blast at social gatherings without relying on alcohol. In this blog post, we'll explore 12 fun ideas for what to do instead of drinking at a party, so you can enjoy a unique, memorable, and sober experience.
Whether you're taking a break from alcohol, supporting a friend in recovery, or simply looking for new ways to enjoy yourself, these ideas will help you make the most of your time at parties. Get ready to embrace non-alcoholic beverages, participate in party games, dance the night away, and more!
Short Summary
Discover delicious non-alcoholic beverages
Engage in exciting party games and show off your dance skills
Connect with other non-drinkers, focus on food, learn something new & practice mindfulness to have a fun and fulfilling alcohol free experience!
1. Embrace Non-Alcoholic Beverages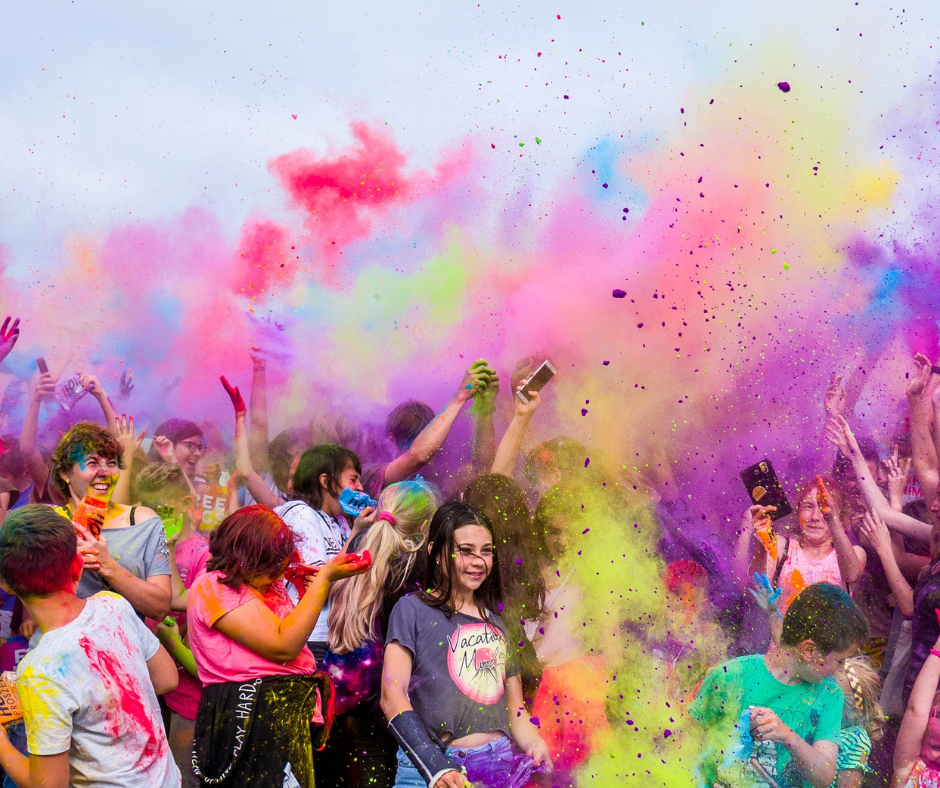 There's a whole world of delicious non-alcoholic beverages waiting to be explored. From tantalizing mocktails and energizing energy drinks to refreshing cranberry juice and flavorful flavored water, there's something for everyone at sober parties. Not only do these non-alcoholic options, including tap water, keep you hydrated and improve your mood, but they also lower the risk of chronic diseases like cancer and heart disease.
Why not create a mocktail bar with a variety of ingredients, or have a mocktail-making competition? To make your mocktails even more appetizing, try adding garnishes like fruit slices or mint leaves. For a more authentic experience, you can also offer non-alcoholic beer and wine for those who want to feel like they are drinking without the alcohol. This way, even drunk people at the party can enjoy non-alcoholic options.
Embracing these tasty non-alcoholic drinks not only allows you to avoid the negative effects of alcohol, but also opens up a whole new world of refreshing and delicious non-alcoholic drink options to explore. So, go ahead and discover the exciting alternatives that await you at your next party!
For a deeper understanding of alcohol's role as a social lubricant, read our article on how alcohol makes your more social.
Engage in Party Games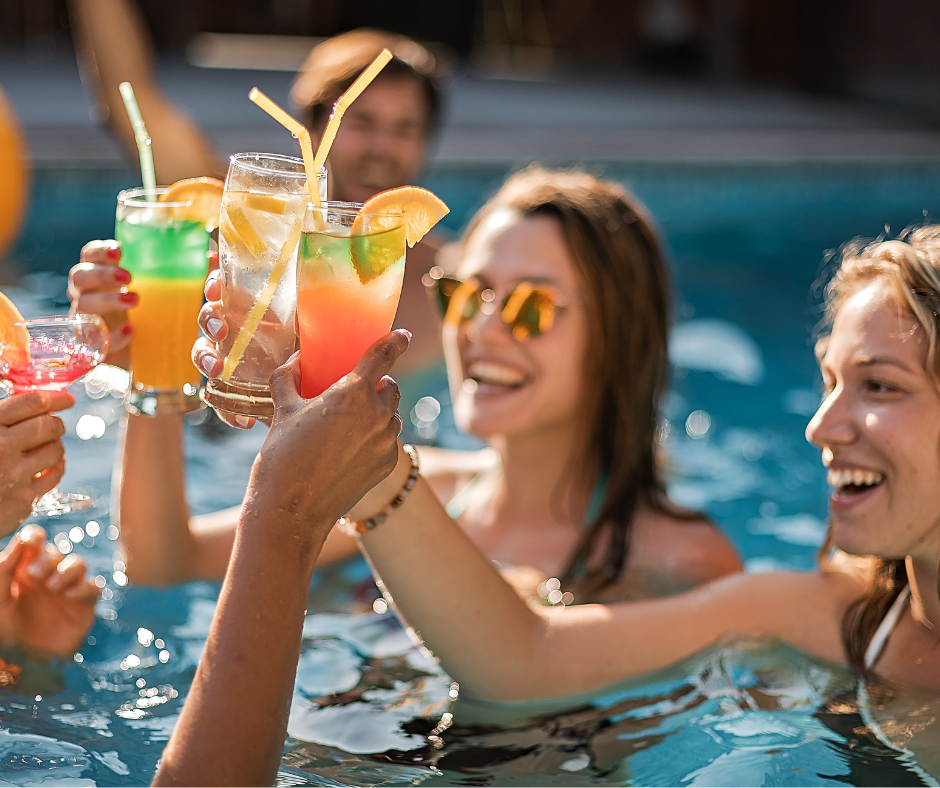 Instead of relying on alcohol to have fun, why not engage in thrilling party games and activities that don't involve alcohol consumption? Board games, trivia, and charades are just a few examples of exciting activities that can bring together different and sometimes unfamiliar partygoers while sparking enthusiasm and engaging conversations.
Participating in these party games allows you to genuinely enjoy the experience and create lasting memories, as alcohol can impair your cognition, both in the moment and in the long run. So grab your friends and dive into the world of play games, making your next social gathering an unforgettable experience without the need for alcohol.
Show Off Your Dance Skills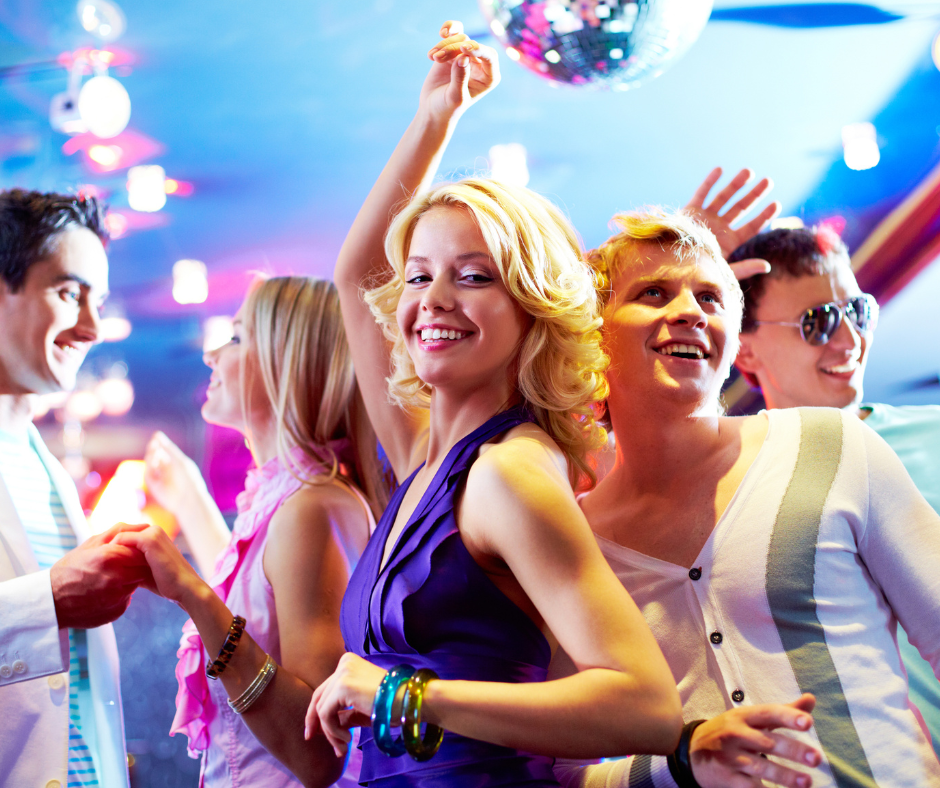 Who says you need alcohol to be a rock star on the dance floor? Dancing is an amazing way to have fun, express yourself, and connect with others without the need for alcohol. Put on your dancing shoes and let the rhythm take control!
A comprehensive analysis of 17 studies published in Frontiers in Psychology revealed that engaging in dancing has been linked to stress reduction and elevated levels of the mood-enhancing hormone serotonin.
To really show off your dance skills, consider honing your moves before the party, finding a partner to dance with, or joining a dance class. You can also explore different dance styles, come up with your own choreography, and challenge yourself to master a new move. So hit the dance floor and prove that you don't need alcohol to have a great time at social gatherings.
Connect with Other Non-Drinkers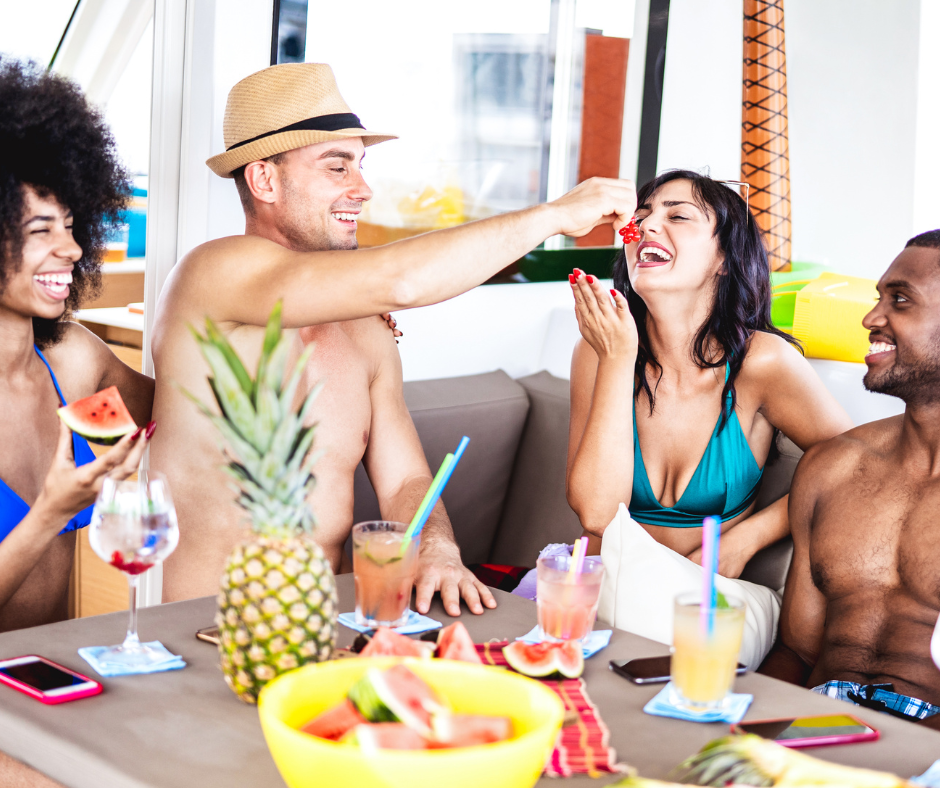 At parties, there are usually other guests who are not drinking, either by choice or circumstance. Seek them out and strike up conversations, creating a support network and making new friends. You can look online for non-drinking events or groups near you, or reach out to your friends and family to see if they know of any.
Peer support groups like Alcohol Anonymous are a great way to meet fellow non-drinkers or learn about how the ways to enjoy a part without drinking. Moreover, these support groups have been proven effective for addiction recovery by many studies including Benefits of peer support groups in the treatment of addiction by Samantha and Wallace in Substance abuse and Rehabilitation.
To create an inviting atmosphere for non-drinkers, let them know that you are not drinking, and they are always welcome to join you in whatever activities you are doing. Offer to provide transportation or other support if needed, so they can join in with ease and comfort. By connecting with other non-drinkers, you can overcome any feeling awkward at parties and create a sense of camaraderie and shared experiences.
Be the Life of the Party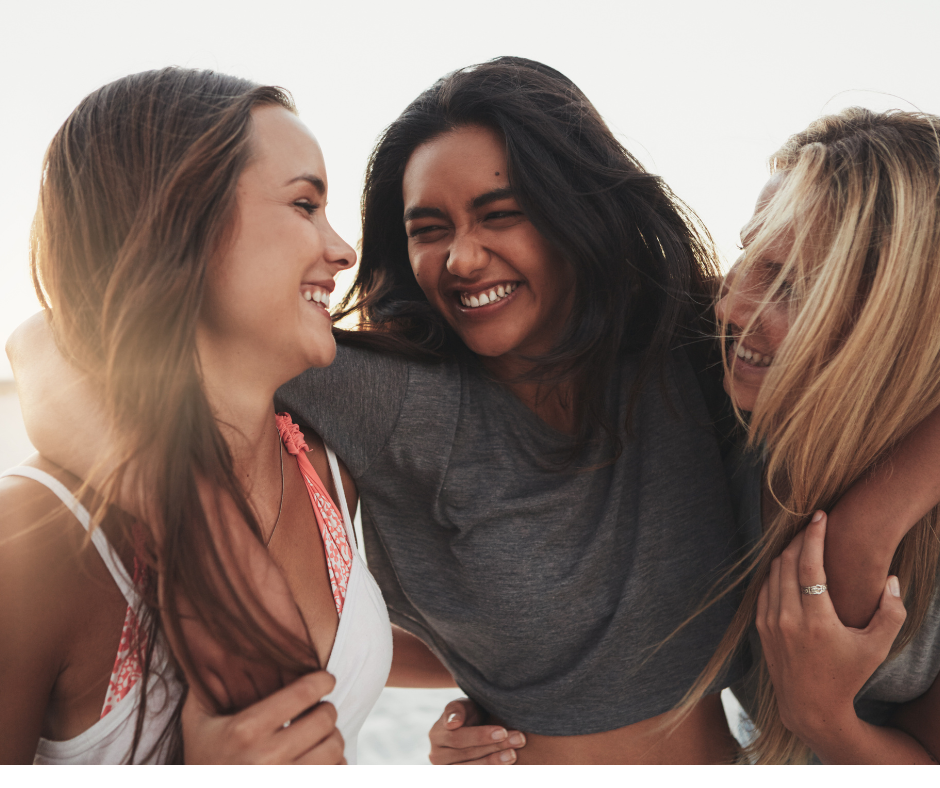 Being the life of the party doesn't require alcohol – it's all about your attitude, energy, and ability to engage with others. Be bold and confident, spark conversations, share interesting stories, and spread positive energy. By being friendly and approachable, you can make a great first impression and create a warm and inclusive atmosphere for all guests.
One way to keep the energy high and ensure everyone has a good time is by getting involved in organizing and facilitating party games. As the life of the party, you can help create a fun and interactive atmosphere that everyone can enjoy.
Remember, it's not about being the center of attention, but rather about making sure everyone is having a great time. Be attentive and responsive to the needs of your fellow partygoers, and you'll quickly become a sought-after guest at any social gathering.
For more information on how to navigate life at sober parties, read our article, on how to navigate life without drugs and alcohol.
Focus on Food
Instead of focusing on alcohol, turn your attention to the delicious food at the party. Try new dishes, experiment with different flavors, and engage in conversations about culinary experiences. You can delight your guests with delicious party snacks like meatballs, potato skins, sausage rolls, and chocolate truffles, which are sure to be a hit.
Having a spread of tasty foods will tantalize your taste buds and create a fun atmosphere without the need for alcohol. So, at your next party, focus on the food and savor every bite as you enjoy the company of your loved ones.
Learn Something New
Why not use the party as an opportunity to learn a new skill, such as dancing, a new language, or even a magic trick, and share it with other guests? Learning something new can be a thrilling way to have fun, make new connections, and develop new skills and knowledge when guests arrive.
To learn a new skill, you can take classes, watch tutorials online, or even practice with friends. Once you've mastered your new skill, share it with other guests in a fun and exciting way, such as demonstrating the skill, teaching others how to do it, or even having a competition to see who can do it the best.
With new skills in your repertoire, you'll have even more to offer at future parties.
Document the Event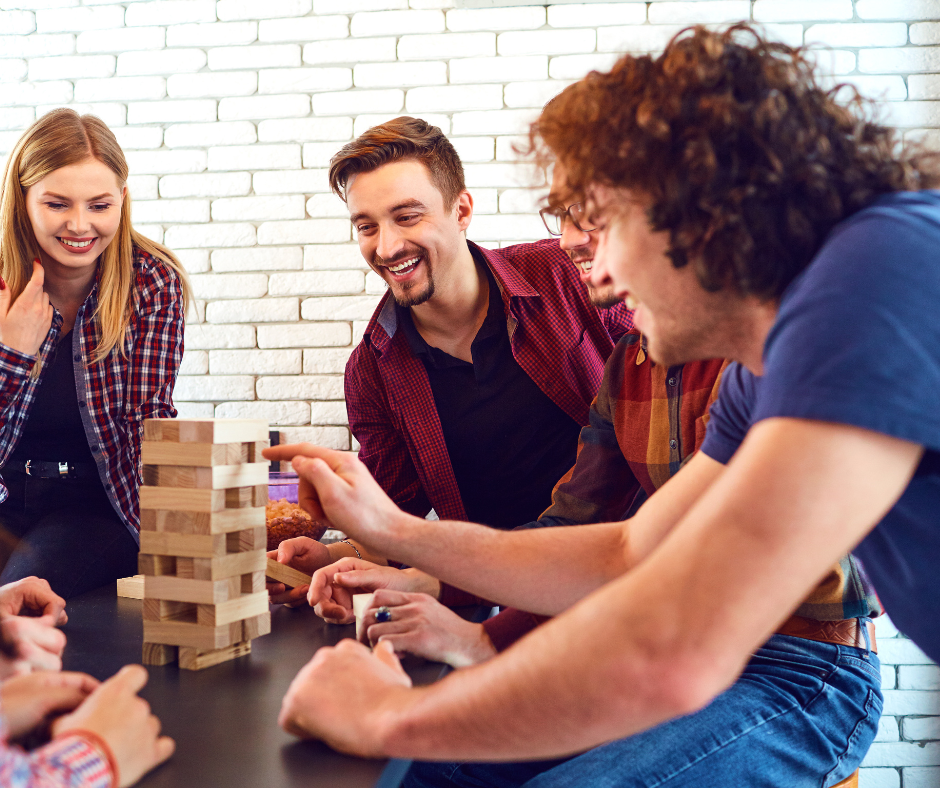 Capture the memorable moments by taking on the role of the party photographer or videographer. This not only allows you to create lasting memories for everyone, but also gives you a purpose at the party, keeping you engaged and focused on something other than alcohol.
To truly capture the atmosphere of the event, make sure to get all the important moments and details, and don't forget to get consent from attendees before taking their photos or videos. By documenting the event, you'll create a wonderful keepsake that everyone can enjoy and cherish for years to come.
Offer Support to Friends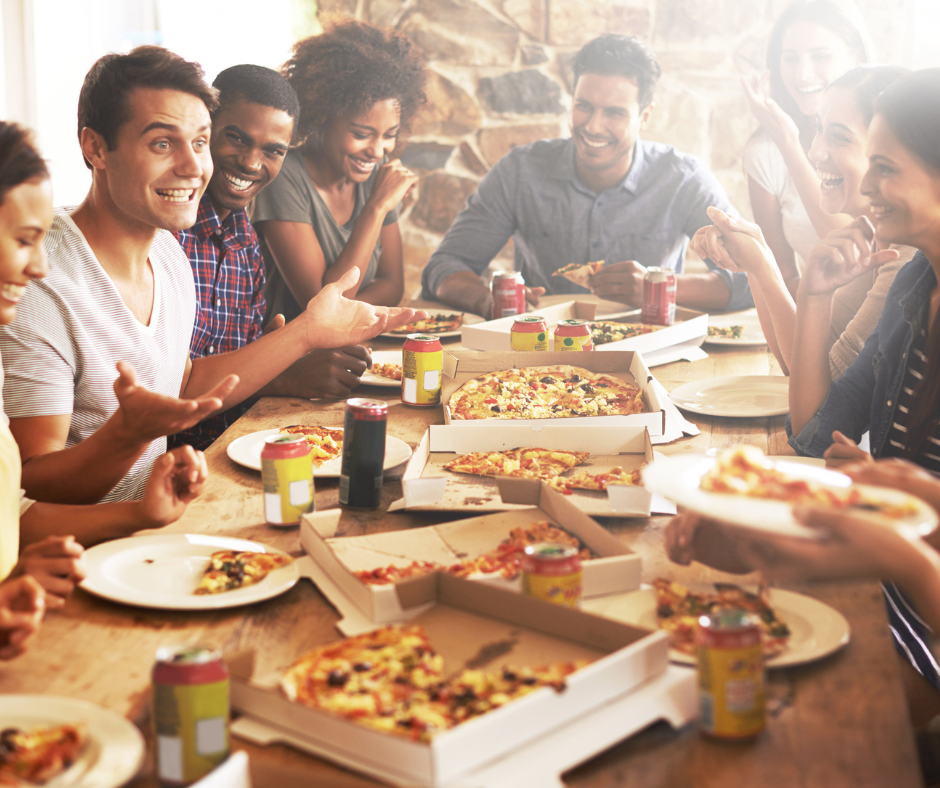 Be a supportive friend to those who may be struggling with alcohol addiction or are also choosing not to drink at the party. Offer a listening ear, express your understanding, and provide reassurance in difficult times. To be a better listener, practice active listening, which involves paying attention, repeating what they said, and asking questions to further clarify any points.
By offering support, you not only help your friends cope with their challenges, but also create a sense of camaraderie and shared experiences. This strengthens your bond and ensures that everyone can enjoy the party without feeling pressured to drink.
Practice Mindfulness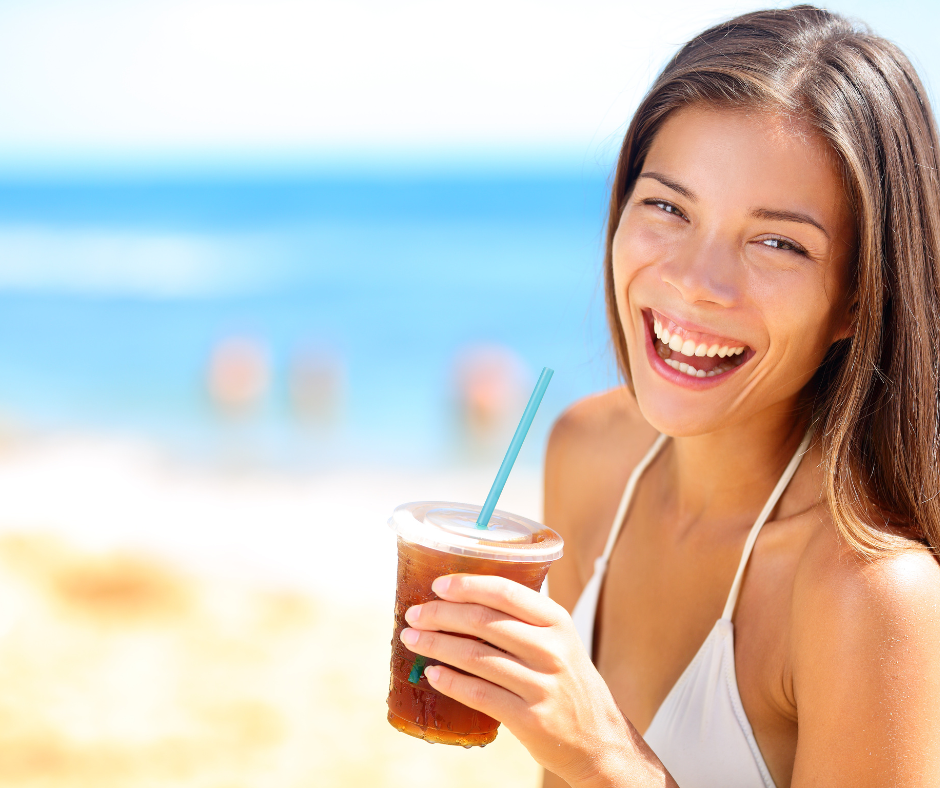 Stay present and genuinely enjoy the party atmosphere without relying on alcohol to enhance the experience. Practicing mindfulness allows you to become more aware of your thoughts, feelings, bodily sensations, and the environment around you. You can cultivate mindfulness through meditation, yoga, and other relaxation techniques.
"Mindfulness meditation ("meditation") as adjunctive therapy for SUDs has met with anecdotal clinical success," according to a study published in the Journal of Addiction Medicine. (Mindfulness Meditation for Alcohol Relapse Prevention: A Feasibility Pilot Study, Zgierska et al., 2008)
By practicing mindfulness at the party, you can benefit from reduced stress, increased focus, and heightened self-awareness. So take a deep breath, focus on the present moment, and embrace the joy and excitement of the party without the need for alcohol.
Set Personal Goals
Challenge yourself to achieve personal goals during the party, such as meeting new people, trying new activities, or staying sober throughout the event. Setting SMART goals (specific, measurable, achievable, relevant, and time-bound) can help you reach your objectives with ease.
Having an accountability partner can help you stay on track and reach your goals, providing motivation and support. By setting and achieving personal goals, you prove to yourself and others that you can have a fulfilling and enjoyable party experience without the need for alcohol.
Be Prepared with an Exit Strategy
Have a plan in place to leave the party if you start feeling uncomfortable or pressured to drink. By letting the host know ahead of time that you're not drinking, they can look out for you and help you out of any uncomfortable situations.
In addition to having an exit strategy, consider using the "phone a friend" strategy, which involves having the option to call a friend or sponsor who also doesn't drink in the middle of the party. This ensures you can enjoy yourself safely and maintain your well-being and sobriety throughout the event.
If you are struggling to maintain your sobriety after completing a rehab, we recommend enrolling in an outpatient treatment center for the continued professional support on your journey to recovery.
Summary
Throughout this blog post, we've explored 12 fun ideas for what to do instead of drinking at a party, showing that you can have an incredible time without relying on alcohol. By embracing non-alcoholic beverages, engaging in party games, dancing, connecting with other non-drinkers, and focusing on personal growth, you can create a unique and memorable party experience.
So, the next time you attend a party, challenge yourself to try these fun alternatives to drinking, and discover a whole new world of enjoyment and connection. With a little creativity and determination, you can transform your social gatherings into unforgettable experiences that you and your friends will cherish for years to come.
Frequently Asked Questions
What to do at a party if you're not drinking?
Fake it, mingle with others, play games, observe, treasure hunt, fulfill your dreams, make drunk food, and have fun in other ways – there's no need to drink alcohol at a party.
Alcohol is not necessary to have a good time. There are plenty of other activities that can be enjoyed without it. From playing games to treasure hunting, there are plenty of ways to have fun without drinking.
Making drunk food is also a great way to enjoy a party without alcohol.
What to bring to a party if you don't drink alcohol?
Make your next celebration extra special with some delicious treats instead of alcohol – bring cookies, cake, cupcakes, candies, muffins, or even a tray of fresh fruit!
Make sure to have something for everyone to enjoy.
How can I connect with other non-drinkers at a party?
Connect with other non-drinkers by seeking them out, starting a conversation, and doing activities together!
How can I practice mindfulness at a party?
Focus on being present, engage in mindful breathing, and enjoy the atmosphere without alcohol to practice mindfulness at a party.
This can be a great way to stay in the moment and connect with others without the distraction of alcohol.
What personal goals can I set during a party?
Challenge yourself to make the most of a party: meet new people, try new activities, and stay sober!
Introduce yourself to strangers, try something new, and stay away from alcohol. This will help you make the most of the party and have a great time without the risk of overindulging.