Are you tired of the same old routine of going out for drinks with friends? Looking for alternative ways to have fun without alcohol? You're in the right place! In this blog post, we'll explore a variety of exciting activities and experiences, or "fun things to do that don't involve drinking", allowing you to create lasting memories while staying sober. Get ready to discover a world of possibilities!
Short Summary
Embrace the Arts and Culture to enrich your life with meaningful connections, explore new interests, and discover new hobbies!
Get Active & Social by gathering family & friends for fun activities like exercise classes or outdoor adventures.
Create lasting memories without alcohol (from board game nights to volunteer opportunities) there is something for everyone!
Embrace the Arts and Culture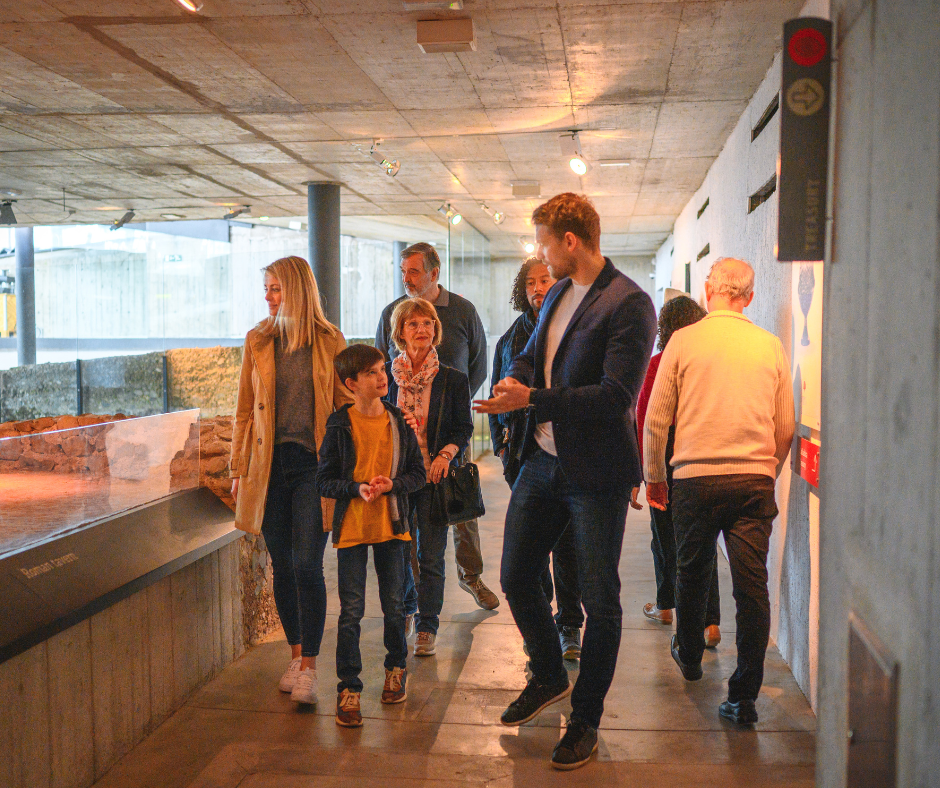 Did you know that embracing the arts and culture can lead to an exciting journey of exploration, helping you uncover new interests, discover new hobbies, and make meaningful connections? From visiting local museums to attending live music events, there are countless fun things to do without drinking in the world of arts and culture without involving alcohol.
So, why not gather your family members and friends for a fun-filled day exploring creative activities and fun things that don't involve drinking? You can explore the local art scene, attend a live music event, or even take a class.
Theater Productions
Theater productions are a fantastic way to support local talent and enjoy a social activity without alcohol. From exhilarating Broadway shows to intimate local productions, there's always something captivating to watch. To find theater productions near you, keep an eye on local event calendars or visit websites like Playbill and Broadway World.
And if you want to contribute to local theater productions, consider volunteering as an usher or even joining a community theater group. So why not book tickets for an upcoming show and experience the magic of live theater?
Local Museums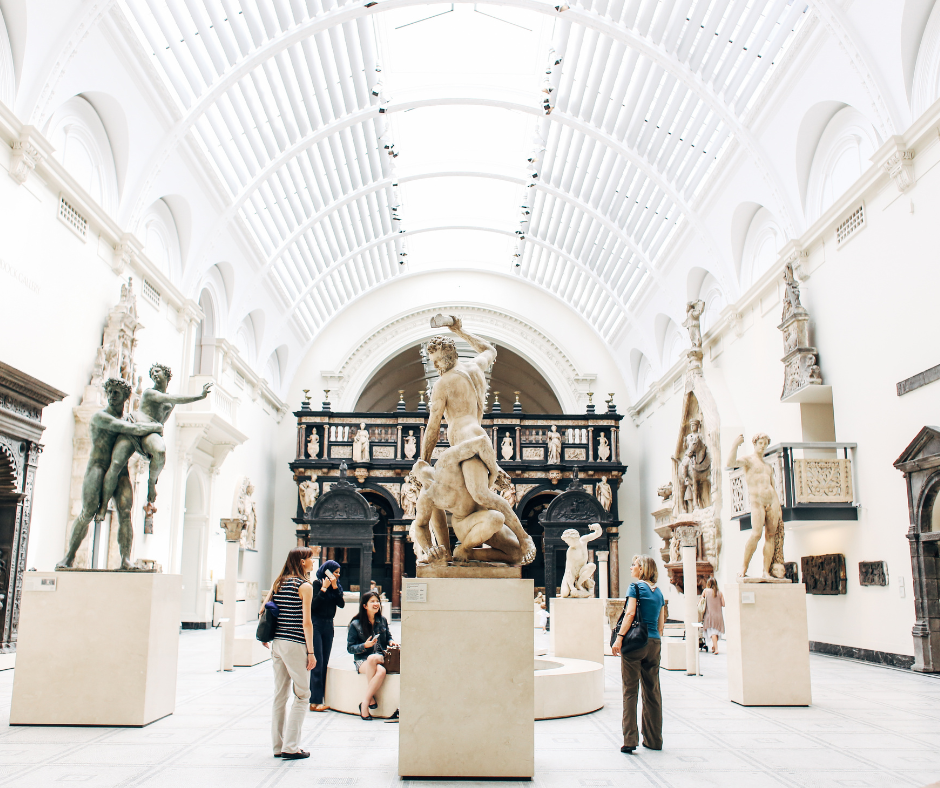 Visiting a local museum is an amazing way to get an affordable dose of culture and learning experience while spending time with family and friends without the need for alcohol. From art and history to science and technology, there's a museum for every interest. Plus, many cities offer free or discounted admission to local museums on certain days, making it an inexpensive and enjoyable way to spend a few hours.
So, why not plan a fun day out at a local museum or a local park and enjoy the wonders of human creativity, history, and nature?
Live Music Events
There's nothing quite like the exhilarating energy of a live music event, whether it's a small intimate gig or a large outdoor concert. By attending live music events, you can discover new artists and enjoy memorable performances without the need for alcohol.
To stay up to date on when your favorite artists are in town, keep an eye on the calendars of local venues, follow bands and musicians on social media, and sign up for newsletters from concert promoters. So grab your friends and head to a live music event for a night of unforgettable entertainment!
Get Active and Social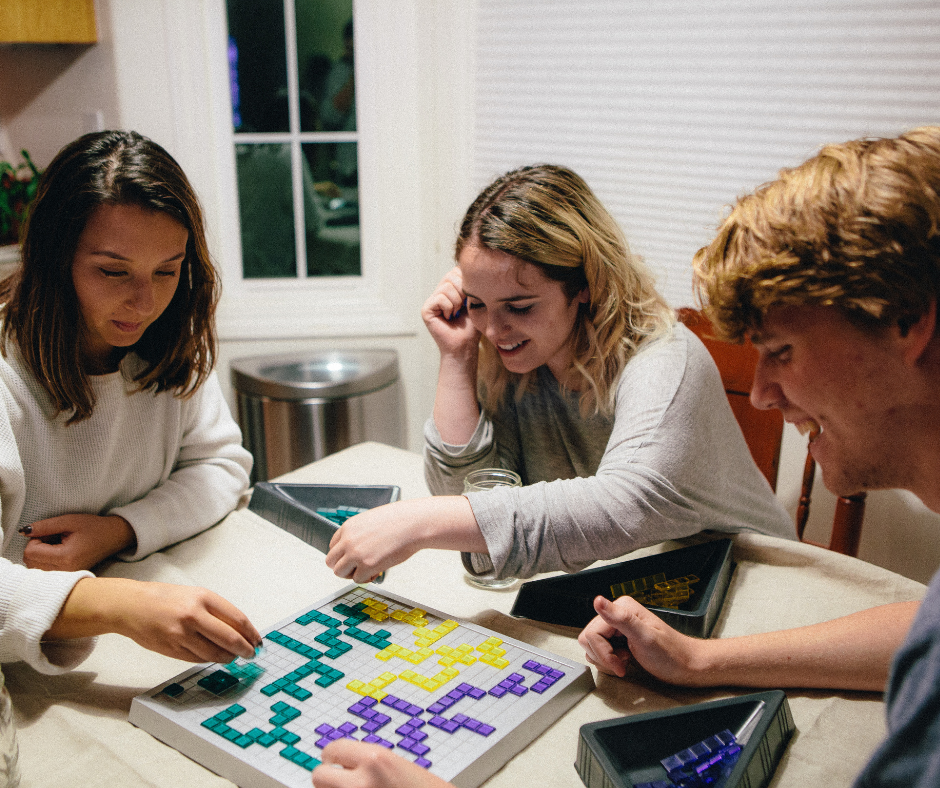 Why not get active and social with friends and family members by engaging in physical activities and group sports that don't involve alcohol? From exercise classes to outdoor adventures, there are plenty of ways to bond with your loved ones while staying sober. According to Harvard Medical School, participating in physical activities can boost your mental health and create positive feelings as exercises releases endorphins, making it a win-win situation for everyone involved.
Physical activities and group sports are a great way to stay connected with your loved ones while avoiding alcohol.
Exercise Classes
Exercise classes can be a fun and social way to stay active, improve your fitness, and connect with others without alcohol. From yoga and Pilates to kickboxing and CrossFit, there's a class for every fitness level and interest. Many gyms and community centers offer a variety of classes, so why not give one a try and discover a new way to stay fit and healthy while having fun with like-minded individuals?
Exercising in a group setting can be a great way to stay motivated and accountable.
Exercising in addiction recovery and alcohol recovery can provide numerous benefits. Physical activity helps reduce stress, anxiety, and depression, promoting a positive mood and mental well-being. Additionally, regular exercise supports the body's healing process, aids in detoxification, and enhances overall physical health, contributing to a more sustainable recovery journey.
"Participation in a 12-week stand-alone exercise program was associated with clinically meaningful reductions in alcohol consumption comparable to usual care (phone counseling) by an alcohol treatment specialist," reflects the result of a clinical randomized control trial conducted in Sweden. (Effects of exercise in non-treatment seeking adults with alcohol use disorder: A three-armed randomized controlled trial (FitForChange), Gunillasdotter et al., 2022)
Outdoor Activities
Outdoor activities such as hiking, cycling, or ice skating are fantastic ways to enjoy fresh air and stay active without involving alcohol. Not only do these activities provide physical benefits, but they also offer an opportunity to connect with nature and recharge your mind.
So grab your friends or family members and spend time planning a day of outdoor adventure, exploring the beauty of the great outdoors and creating lasting memories together.
Sporting Events
Attending a sporting event or joining a local sports team can be a thrilling and engaging experience without the need for drinking alcohol. Whether you're cheering on your favorite team from the stands or participating in a friendly match, sports events offer an opportunity to bond with others and enjoy an adrenaline-fueled atmosphere.
So why not invite friends to your home or meet at a public venue to enjoy the game together, creating unforgettable memories without alcohol?
Hone Your Culinary Skills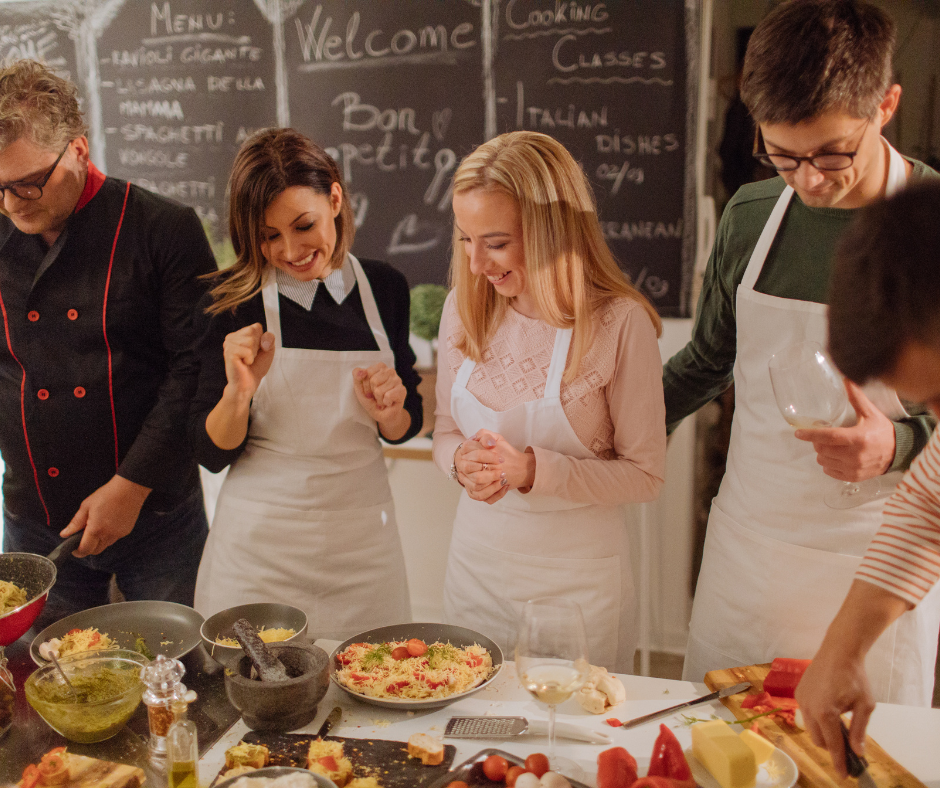 Did you know that cooking can be an exciting and educational social activity that doesn't involve alcohol? From attending cooking classes to hosting potluck dinners, there are plenty of opportunities to sharpen your culinary abilities and share delicious meals with friends and family.
So why not explore new recipes, learn new techniques, and indulge in mouth-watering dishes without the influence of alcohol?
Cooking Classes
Attending a cooking class can be a fun way to learn new recipes, improve your culinary skills, and socialize with others who share your passion for food. Many community centers, culinary schools, and even local restaurants offer cooking classes covering various cuisines and techniques.
So why not sign up for a class and discover the joy of cooking without alcohol, creating delicious dishes that you can replicate at home and share with your loved ones?
Potluck Dinners
Hosting a potluck dinner is a fantastic way to bring friends and family together for an evening of good food and conversation without alcohol. Each guest brings a dish to share, creating a diverse and delicious spread for everyone to enjoy. Potluck dinners are not only an excellent opportunity to try new recipes and cuisines, but also a chance to connect with your loved ones and create lasting memories.
So, why not plan your next potluck dinner and experience the joy of sharing a meal without alcohol?
Game Nights and Puzzles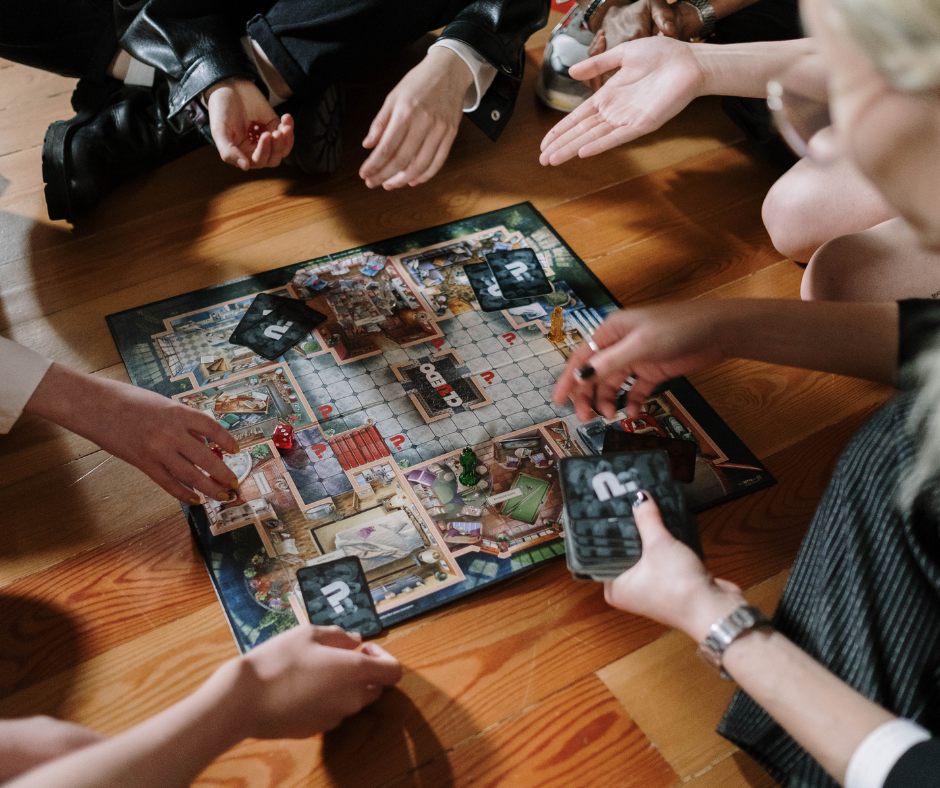 Looking for a fun and challenging activity that doesn't involve alcohol? Why not organize a game night or visit an escape room with friends and family members? From classic board games to thrilling escape room challenges, these activities offer hours of entertainment and bonding opportunities without the need for alcohol.
So gather your loved ones and get ready for a night of laughter, friendly competition, and unforgettable memories.
Board Games
Hosting a board game night is a fantastic way to connect with friends and family without alcohol, as you immerse yourself in the world of strategy, luck, and imagination. From timeless classics like Monopoly and Chess to modern favorites like Ticket to Ride and Catan, there's a board game to suit everyone's tastes.
So, why not dust off your favorite board games or discover new ones, and spend an evening full of laughter and friendly competition without alcohol?
Escape Rooms
Escape rooms provide a thrilling and challenging experience that tests your problem-solving abilities and teamwork skills, all without involving alcohol. In an escape room, you and your team are locked in a themed room and must solve a series of puzzles and riddles to escape within a set time limit.
So gather a group of friends and take on the challenge of an escape room, working together to unravel the mystery and make your escape without alcohol.
Volunteer and Give Back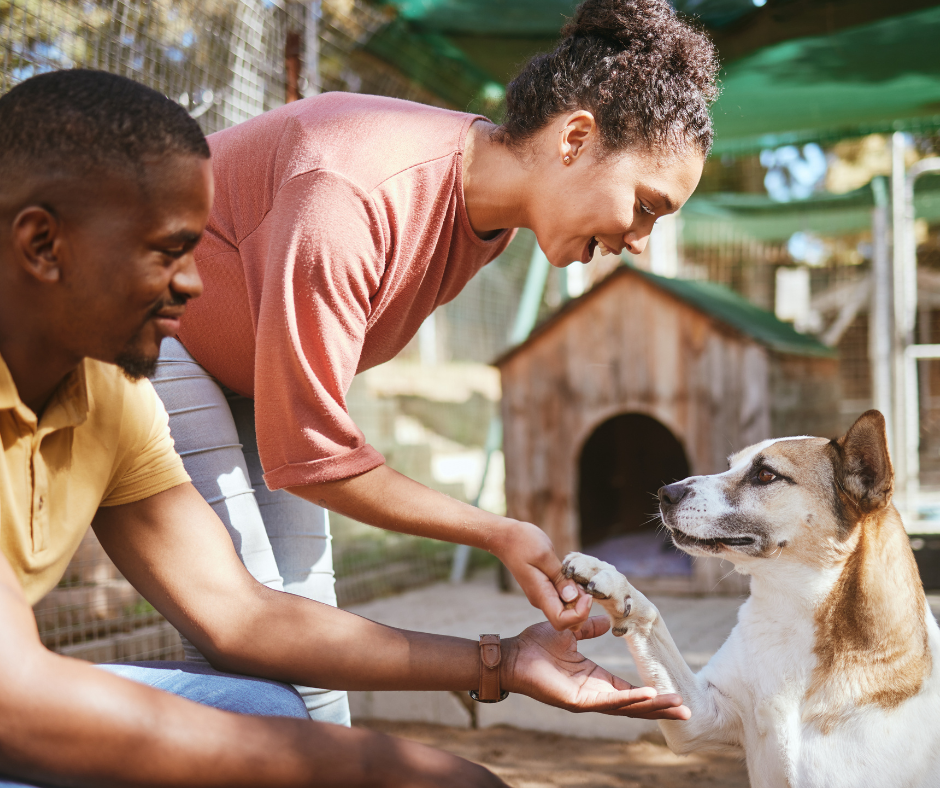 Volunteering is a rewarding way to make a positive impact on your community while enjoying sober activities. From helping out at local animal shelters to offering your services at community centers, there are countless opportunities to give back and create meaningful connections with others.
Not only does volunteering benefit those in need, but it also provides a sense of fulfillment and purpose for yourself, reports a study conducted by London School of Economics titled Doing well by doing good. So, why not explore volunteer opportunities in your area and make a difference without alcohol?
Local Animal Shelters
Spending time helping out at a local animal shelter is a heartwarming way to provide care and companionship to animals in need while enjoying a sober activity. By volunteering at an animal shelter, you can assist with tasks such as walking dogs, cleaning kennels, and providing socialization for the animals.
To find local animal shelters near you, search online or reach out to your local animal rescue organizations. So, why not dedicate some of your free time to helping our furry friends and make a meaningful difference without alcohol?
Community Centers
Offering your skills and services at community centers is a fantastic way to give back to your community and engage in sober activities. Community centers provide a variety of programs and events for all ages, including sports, arts and crafts, and educational activities.
By volunteering at a community center, you can assist with organizing events, leading classes, or providing administrative support. So, why not explore opportunities at your local community center and make a positive impact without alcohol?
Learn Something New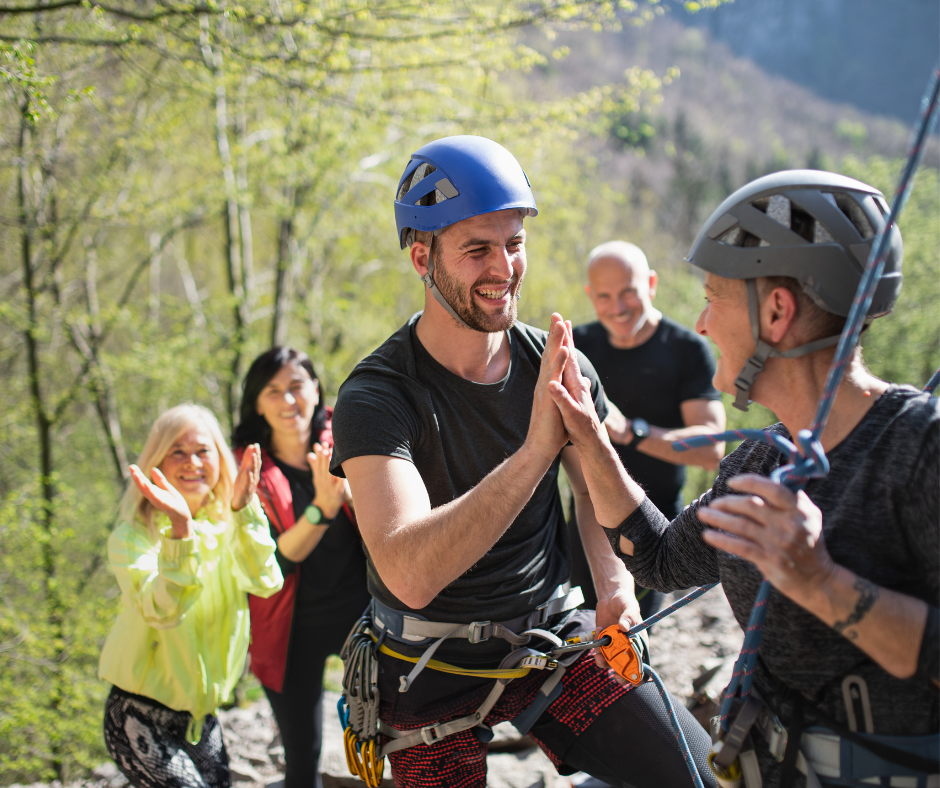 Pursuing new hobbies or interests that don't involve alcohol can be both exciting and rewarding. From learning a new language to taking up photography or trying out rock climbing, there are endless opportunities to expand your horizons and discover new passions.
So why not challenge yourself to learn something new and experience the joy of personal growth without alcohol?
New Language
Learning a new language is an incredible way to expand your cultural horizons and enhance your cognitive function without the need for alcohol. By enrolling in a language class or using online resources, you can immerse yourself in a new world of communication and understanding.
So why not take the first step towards learning a new language and unlock the door to a world of exciting opportunities without alcohol?
Photography
Taking up photography as a creative outlet is a fantastic way to capture memories and express yourself without involving alcohol. Whether you prefer taking photos of nature, people, or urban landscapes, photography allows you to explore your artistic side and tell captivating stories through your lens.
So invest in a good camera and start snapping away, discovering the beauty and wonder of the world around you without alcohol.
Rock Climbing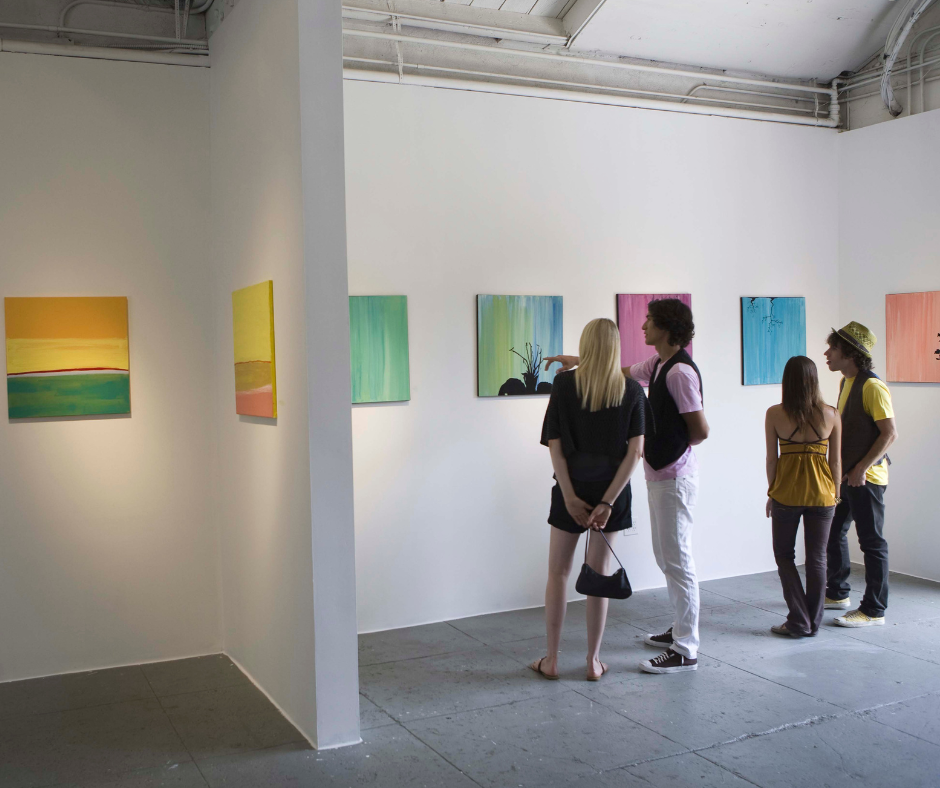 Trying out rock climbing is an exhilarating way to challenge yourself physically and mentally, all without the need for alcohol. Rock climbing helps build strength, endurance, and coordination while sharpening your problem-solving skills.
With indoor climbing gyms and outdoor climbing spots available, there's an opportunity for everyone to give this exciting activity a try. So why not step out of your comfort zone and experience the thrill of rock climbing without alcohol?
Date Night Ideas Without Alcohol
Are you looking for fun and unique date night ideas that don't involve alcohol? Look no further! From stargazing under the night sky to visiting art galleries or attending comedy shows, there are countless ways to enjoy quality time with your partner without the need for alcohol.
So, why not plan your next date night with these exciting ideas in mind and create unforgettable memories together?
Stargazing
Spend a romantic evening stargazing with your partner, enjoying the beauty of the night sky and the serenity of the moment. Whether you're simply laying down a blanket in your backyard or venturing out to a secluded stargazing spot, this activity offers a peaceful and enchanting setting for a date night without alcohol.
So, cuddle up under the stars with your loved one and let the celestial wonders of the universe captivate you both.
Art Galleries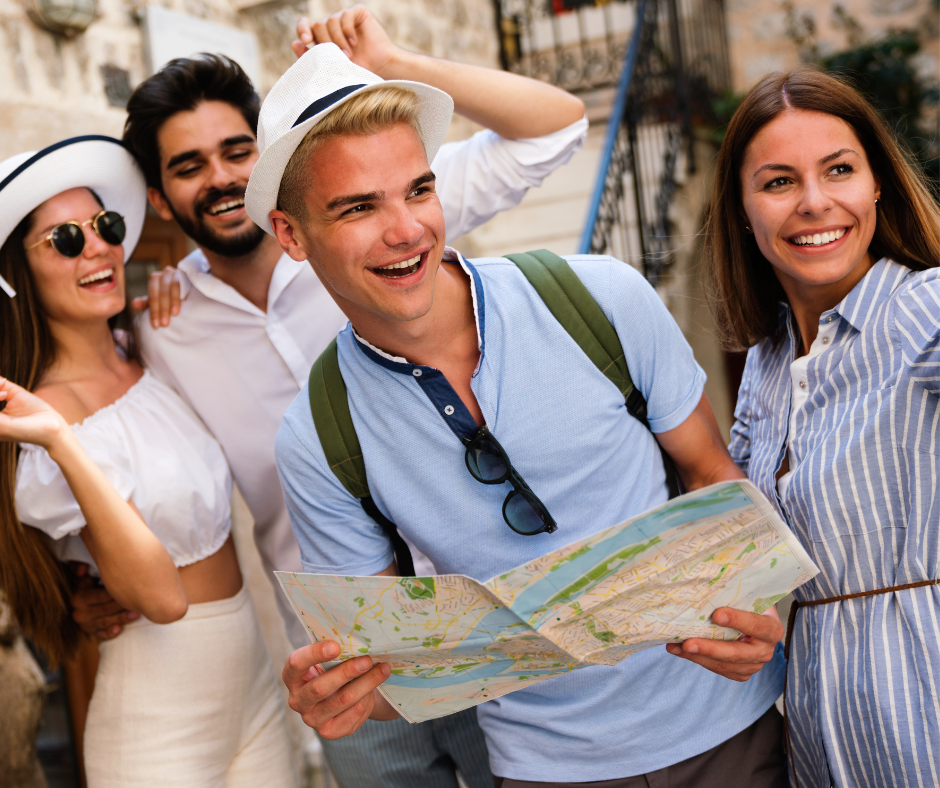 Visiting an art gallery is a perfect date idea for a quiet and contemplative experience without alcohol. As you stroll through the gallery, admire the creativity of others, and engage in thoughtful conversations about the artwork, you'll create a deeper connection with your partner.
So, why not plan a date to an art gallery and appreciate the beauty and talent of artists from around the world without alcohol?
Comedy Shows
Laughter is the best medicine, and attending a comedy show is a fun and entertaining date night idea that doesn't involve alcohol. From stand-up comedians to sketch comedy troupes, there's a variety of comedy shows to choose from, ensuring a night full of laughter and enjoyment.
So grab your partner and head to a comedy show for an unforgettable evening of laughs without alcohol.
Summary
In summary, there are countless fun and exciting activities that don't involve alcohol. From embracing the arts and culture to getting active and social, volunteering, learning something new, or planning alcohol-free date nights, you can create lasting memories and enjoy life without the need for alcohol. So, why not challenge yourself to explore these sober activities and experience the joy and fulfillment they can bring to your life?
If you are having trouble enjoying life without alcohol, we suggest taking part in an outpatient treatment program at Lantana Recovery, Columbia rehab center in South Carolina.
Frequently Asked Questions
What do people do for fun without alcohol?
From watching a movie to playing board games and hiking, there are plenty of fun activities to enjoy without alcohol.
Try out some of the fun ideas listed in the resources above for an enjoyable sober night with friends and family.
How can I go to events without drinking?
You can go to events without drinking by preparing ahead of time, setting a power hour, being the organizer, reframing your thoughts, having an exit strategy, and not being afraid to leave.
You can have a great time without alcohol! If you need some extra help, read our article on how to socialize without alcohol.
How can I find volunteer opportunities in my area?
Look no further than volunteermatch.org to discover great volunteer opportunities in your local area!
What types of exercise classes can I try to stay active without alcohol?
Get moving and stay away from the bottle with exciting exercise classes like yoga, Pilates, barre, cycling, and kickboxing!
How can I find local theater productions and art galleries near me?
Check out local event calendars, search Playbill and Broadway World for theater productions near you, or use online searches to find art galleries in your vicinity – you're sure to discover plenty of great arts and culture offerings!
From classical music to modern art, there are plenty of ways to explore the arts in your area. Whether you're looking for a night out at the theater or a day spent in a museum, you can find something to suit your interests.
Take the time to explore the cultural offerings in the city.