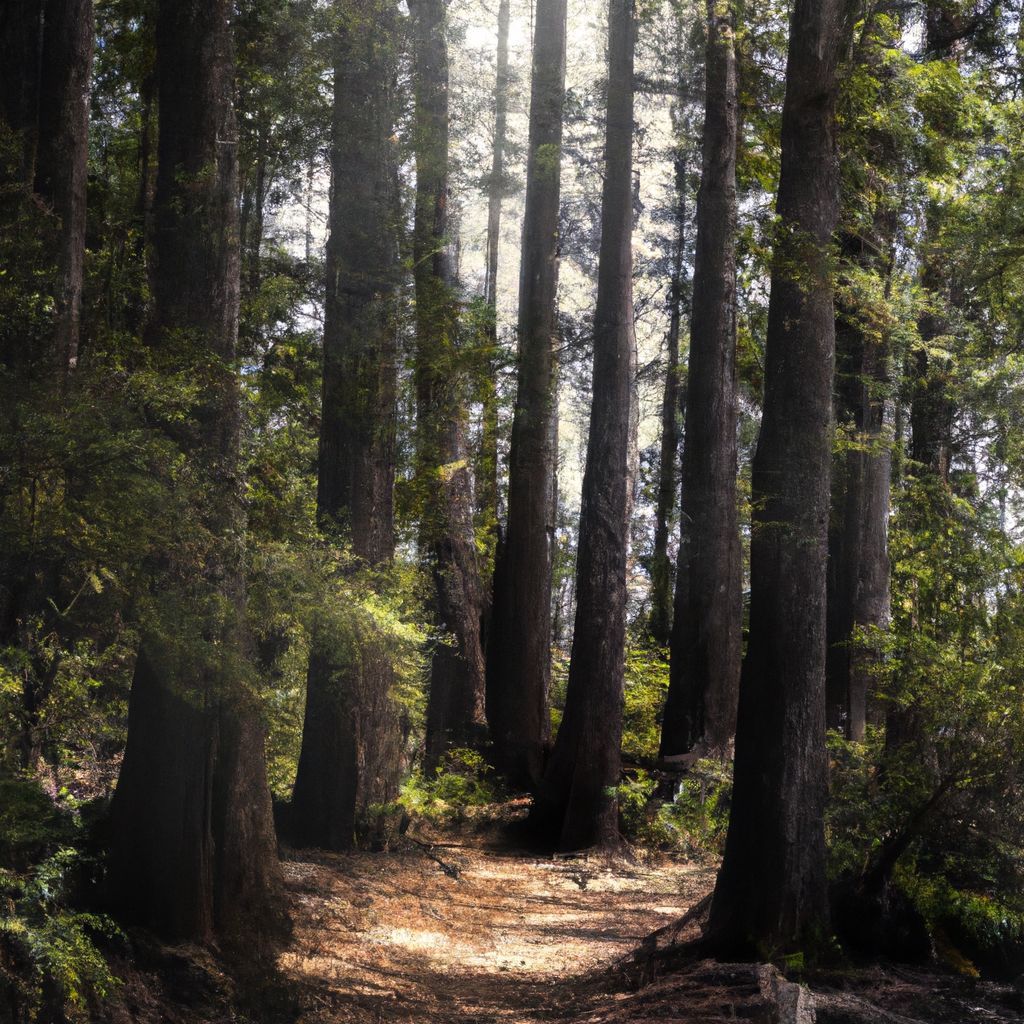 The Therapeutic Impact of Nature
Nature has a remarkable ability to heal, restore, and rejuvenate our mind, body, and spirit. Research has shown that spending time in nature can have powerful effects on our mood, well-being, and overall quality of life. Today, there are so many changes regarding our environment. 
Understanding Fresh Air Addiction
What exactly is Fresh Air Addiction? Well, according to Bonham-Corcoran et al., in the 2022 study: The benefits of nature-based therapy for the individual and the environment from the Irish Journal of Occupational Therapy, nature-based therapy is an intervention approach that harnesses the power of the natural environment to aid and enhance the therapeutic process. Let's explore this.
The Therapeutic Impact of Nature
Spending time in nature offers a multitude of benefits for our mental, emotional, and physical health. Nature has positive effects on our physical, mental, and emotional well-being:
Reduced stress: Spending time in nature significantly reduces stress. Studies show that even a short walk in a natural environment lowers cortisol levels, a hormone associated with stress.
Improved mood: Nature boosts feelings of happiness and well-being. Surrounding ourselves with natural beauty, such as greenery and open spaces, enhances our mood.
Enhanced mental clarity: Nature soothes and calms the mind. Being in natural environments helps improve focus, attention, and cognitive performance.
Increase in physical activity: Activities outdoors encourage physical movement and exercise, promoting a more active lifestyle.
Boosted immune system: Exposure to natural environments improves our immune system. Fresh air, sunlight, and natural elements enhance overall health.
Connection to something bigger: Being in nature fosters a sense of awe and connection to the world around us, providing purpose and meaning in life.
A true story that illustrates the psychological benefits of nature is Sarah's experience. Sarah struggled with anxiety and stress, but when she started taking daily walks in a nearby park, her anxiety levels decreased, and she felt more at peace. Being in nature allowed her to find solace and regain control over her mental well-being.
Why does fresh air make us feel good?
Firstly, fresh air provides oxygen for our cells and organs, boosting energy levels and improving well-being. It enhances mood and increases alertness.
Secondly, being in nature and inhaling fresh air reduces stress and anxiety, promoting calmness and relaxation. Fresh air stimulates serotonin production, regulating mood and fostering happiness and contentment.
Spending time outdoors exposes us to natural elements like sunlight and greenery, which have positive effects on mental health. Sunlight boosts vitamin D levels, maintaining a healthy mood. Nature has a calming effect on the mind, improving cognitive function and creativity.
The Role of Oxygen in Mood and Well-being
Oxygen plays a crucial role in our mood and well-being. It not only fuels our brains and bodies, boosting energy levels and enhancing cognitive functions, but it also supports organ function and boosts the immune system, contributing to our physical health. Moreover, oxygen has a direct impact on our emotional state, promoting feelings of calmness, relaxation, and mental clarity. So, spending time in nature, where oxygen levels are naturally higher, can greatly contribute to cultivating a positive state of mind. Engaging in outdoor activities such as walking or hiking can provide an instant mood lift by allowing us to breathe in more oxygen. Therefore, it is important to prioritize time in oxygen-rich environments, incorporate nature into our daily lives, and minimize exposure to polluted air. By doing so, we can establish a balanced and healthy relationship with nature and enhance our overall well-being.
Understanding Fresh Air Addiction
Fresh air addiction is a term used to describe the addictive nature of spending time in natural environments. "Nature is considered to have restorative qualities that can potentially improve psychotherapy success" (The Value of Nature During Psychotherapy: A Qualitative Study of Client Experiences, Meuwese et al., 2021.)
Regular exposure to fresh air creates a dependence on it, as our bodies and minds crave its positive effects. Breathing in fresh air releases endorphins, which naturally enhance our mood and induce feelings of happiness and relaxation. Being in nature allows us to connect with the natural world, producing a calming and grounding effect that brings about peace and contentment.
In addition to its mental benefits, fresh air is also crucial for physical health as it improves lung function, boosts the immune system, and increases oxygen levels in our bodies.
Understanding fresh air addiction requires acknowledging the positive impacts of spending time outdoors, recognizing the addictive nature of these experiences, and embracing the overall improvement in our well-being. Therefore, it is important to make fresh air a priority in your daily routine and explore the natural world to cultivate a healthy addiction to this therapeutic element.
What is Fresh Air Addiction?
Fresh air addiction, also known as a strong desire and dependency on spending time outdoors and inhaling fresh air, is a term used to describe individuals who excessively prioritize outdoor activities. Although it is not a clinical diagnosis like when one is addicted to hash or dependent on cannabis, people with this addiction may feel restless or anxious when indoors for extended periods.
Signs of fresh air addiction include constantly seeking outdoor opportunities, neglecting responsibilities, and experiencing withdrawal symptoms when unable to go outdoors. While spending time in nature has its benefits for well-being, it becomes problematic when it interferes with daily functioning and relationships.
The treatment options and support for fresh air addiction vary depending on the severity of the symptoms. In some cases, counseling or therapy may be necessary to address underlying issues and develop healthier coping mechanisms. It is important to recognize when addiction causes problems and seek help.
Maintaining a balanced relationship with nature is crucial. Setting boundaries, prioritizing outdoor activities, and incorporating nature into daily life in a manageable way can help individuals find a healthy balance in their desire for fresh air.
Signs and Symptoms of Fresh Air Addiction
Signs and symptoms of fresh air addiction are diverse, but they typically involve certain indicators. These include constantly yearning for fresh air, feeling restless or agitated when staying indoors for long periods, experiencing withdrawal symptoms like irritability and mood swings without fresh air, neglecting daily responsibilities or professional duties in favor of being in nature, becoming socially isolated due to a preference for spending time alone outdoors over engaging in social activities, and developing physical symptoms such as dry or watery eyes, coughing, or respiratory issues as a result of prolonged exposure to fresh air addiction.
If you or someone you know displays signs of fresh air addiction, it is crucial to seek help and strike a balance between enjoying nature and fulfilling responsibilities. Here are some suggestions to achieve this:
Consider seeking assistance from a therapist or counselor to address the underlying causes of your addiction and establish a healthier relationship with nature.
Incorporate nature-related activities into your daily routines, such as taking short walks during breaks or exploring local parks on weekends.
Set boundaries and time limits for outdoor activities to ensure that you do not neglect your responsibilities.
Engage in hobbies or activities that can be enjoyed both indoors and outdoors to maintain a well-rounded lifestyle.
Causes and Risk Factors
Environmental factors: Exposure to pollution and poor air quality can contribute to fresh air addiction. Living in densely populated areas with limited access to natural spaces may increase the desire for fresh air.
Genetic predisposition: Some individuals may have a genetic predisposition to be more sensitive to the effects of fresh air and nature. Certain gene variants have been associated with a higher likelihood of experiencing the therapeutic benefits of spending time outdoors.
Psychological factors: People prone to anxiety, stress, or depression may be more susceptible to fresh air addiction. Spending time in nature can provide a sense of calm, relaxation, and escape from daily life stressors.
Social influence: Social media and societal norms can play a role in fresh air addiction. Seeing others engage in outdoor activities and share their experiences online may create a desire to replicate those experiences and seek validation through spending time in nature.
Escape from technology: With increasing reliance on technology and constant connectivity, some individuals may develop fresh air addiction as a way to disconnect from screens and engage in a more natural and unplugged environment.
Recognizing and addressing these causes and risk factors can help individuals find a balance between enjoying the therapeutic benefits of spending time outdoors and fulfilling daily responsibilities.
Balancing Fresh Air Time and Responsibilities
Balancing fresh air time and responsibilities is all about finding the perfect harmony between our need for nature and the demands of our everyday lives. In this section, we'll explore different ways to strike that balance. Research like Jimenez et al., Associations between Nature Exposure and Health, has shown that maintaining a connection with nature is crucial for overall well-being.
So, let's dive into prioritizing outdoor activities, incorporating nature into daily life, and setting boundaries and limitations. Join us as we discover practical strategies to maximize our time in the great outdoors while fulfilling our responsibilities with finesse.
Prioritizing Outdoor Activities
To prioritize outdoor activities, follow these steps:
1. Plan ahead: Schedule specific outdoor activities in your calendar.
2. Set goals: Determine your desired outcomes, such as improving physical fitness or reducing stress.
3. Make it a habit: Incorporate outdoor activities into your routine, like taking a walk after work or hiking on weekends.
4. Explore new places: Visit different locations and try various activities to expand your experiences.
5. Involve others: Share your love for the outdoors with friends, family, or colleagues. Plan group activities or join outdoor clubs.
6. Disconnect from technology: Minimize distractions by leaving your phone behind or turning it on silent mode.
7. Embrace all weather conditions: Dress appropriately and find activities suitable for different weather.
8. Take breaks: Rest and recharge during outdoor activities. Appreciate the surroundings.
Outdoor activities have always been important, going back to ancient civilizations. People recognized the positive effects of spending time in nature. Today, prioritizing outdoor activities is crucial for maintaining a balanced lifestyle and nurturing our connection with the environment.
Fact: Spending time in nature has been proven to reduce stress levels by lowering cortisol, a stress hormone, and increasing serotonin, a mood-enhancing neurotransmitter as explored by Alan Ewert and Yun Chang in a 2018 study titled Levels of Nature and Stress Response.
Incorporating Nature into Daily Life
When incorporating nature into daily life, you can:
1. Spend time in outdoor spaces: Visit parks, gardens, or forests regularly for walks or picnics to enjoy the fresh air and green surroundings.
2. Create a nature-inspired work environment: Incorporate plants or nature-inspired wallpaper into your workspace to create a calm and productive atmosphere.
3. Grow your own garden: Cultivate plants, appreciate nature's beauty, and harvest your own food by having a small herb garden or a large vegetable patch.
4. Practice outdoor activities: Engage in outdoor activities like hiking, biking, birdwatching, or doing yoga/exercise outside to make nature part of your hobbies and leisure time.
5. Bring nature indoors: Even without outdoor access, place potted plants or fresh flowers in your home or office, open windows for fresh air, and use nature-inspired decor to create a nature-filled atmosphere.
By incorporating nature into your daily life, you can experience various benefits such as reduced stress, improved mental health, and increased creativity. It's about finding ways to connect with the natural world amidst our busy lives.
Setting Boundaries and Limitations
Due to the pressures of stressful situations, there is a growing interest in nature therapy as a health-promoting approach. According to Chorong Song, Harumi Ikei, and Yoshifumi Miyazaki and their study titled Physiological Effects of Nature Therapy, this method involves using medically proven effects, such as relaxation through exposure to natural elements like forests, urban green spaces, plants, and wooden materials. However, setting boundaries and limitations when managing fresh air addiction is crucial. Here are some steps to follow:
1. Identify your priorities: Determine which activities and responsibilities are most important to you. This will help you allocate your time and resources effectively.
2. Define your limits: Understand how much time you can realistically spend on outdoor activities without neglecting your other commitments. Set clear boundaries to prevent excessive indulgence in fresh air.
3. Create a schedule: Plan your outdoor time in advance and stick to the schedule. This will help you balance your desire for fresh air with your responsibilities.
4. Manage your expectations: Accept that it may not be possible to spend as much time in nature as you would like. This will prevent feelings of guilt or frustration.
5. Practice self-discipline: Be mindful of the time you spend engaging in outdoor activities and avoid surpassing your set limits. Moderation is key.
6. Communicate with others: If your fresh air addiction starts to affect your relationships or responsibilities, open up to your loved ones and seek support and understanding.
7. Seek professional help if needed: If you struggle to set boundaries and limit your fresh air time on your own, consider consulting a therapist or counselor who can assist you in finding a healthy balance.
By following these steps, you can maintain a balanced relationship with the outdoors and continue to benefit from its therapeutic effects. Setting boundaries and limitations is not unique to managing fresh air addiction. Throughout history, individuals and societies have recognized the importance of establishing boundaries in various areas of life. From ancient teachings about self-control to modern theories of time management, setting limits has always been essential. Recognizing your limits and establishing boundaries contributes to overall well-being and leads to a more fulfilling existence.
Seeking Help for Fresh Air Addiction
Discover when your love for fresh air becomes a full-blown addiction, explore treatment options and support from Lantana, and learn valuable tips for maintaining a balanced relationship with nature. Don't let your quest for the great outdoors overshadow other aspects of your life. Let's delve into the signs, solutions, and strategies to navigate this refreshing obsession and find harmony in our love for nature.
Recognizing When Fresh Air Addiction Becomes a Problem
Recognizing fresh air addiction is vital for maintaining a healthy connection with nature. Here are some signs to be mindful of:
1. Increased fixation on fresh air: Continuously thinking about being outdoors and feeling anxious or irritable when unable to spend time outside may indicate a problem.
2. Neglecting duties: When the craving for fresh air starts interfering with daily responsibilities, like work, relationships, or personal hygiene, it serves as a warning sign.
3. Withdrawal symptoms: Experiencing restlessness, irritability, difficulty concentrating, or mood swings when not exposed to fresh air can indicate addiction.
4. Lack of control: Struggling to regulate the amount of time spent outdoors and excessive hours in nature may suggest a loss of control.
5. Negative impact on health or well-being: Fresh air addiction can have adverse effects on physical and mental health. Noticing declining health, neglecting self-care, or experiencing negative emotions when away from nature indicates a need for help.
Recognizing these signs is the first step towards addressing fresh air addiction. Seeking guidance and strategies from healthcare professionals, therapists, or addiction specialists from the Charleston Drug Rehab Center, Lantana can assist in maintaining a balanced relationship with nature. Remember, while enjoying fresh air and nature is important, it's crucial to prioritize other aspects of life as well.
Treatment Options and Support
Treatment options and support are vital for managing fresh air addiction and maintaining a harmonious relationship with nature. There are several effective strategies and resources available, including therapy, support groups, medication, books like The Age of Addiction: How Bad Habits Became Big Business, and self-care practices.
Cognitive-behavioral therapy (CBT) is an effective treatment option that can address the underlying causes and triggers of fresh air addiction. Through CBT, a therapist can assist individuals in developing coping mechanisms, challenging unhealthy thought patterns, and acquiring skills to manage the addiction.
Joining a support group can provide a sense of community and understanding for individuals struggling with fresh air addiction. Connecting with others facing similar challenges offers validation, guidance, and additional tools for recovery.
In some cases, medication may be necessary to alleviate symptoms associated with fresh air addiction. It is important to consult with a healthcare professional to discuss the potential benefits and risks of medication.
Engaging in self-care practices is crucial for overall well-being and finding a balance between time in nature and responsibilities. Mindfulness, regular exercise, maintaining a healthy routine, and setting healthy boundaries are all examples of self-care activities that can enhance well-being and aid in managing fresh air addiction.
Remember, seeking help for fresh air addiction is a sign of strength and commitment to well-being. If you are struggling with this addiction, reach out to healthcare professionals or a trusted support network for guidance and assistance.
Let's consider the story of Sarah, a nature enthusiast who developed an addiction to spending time outdoors. This addiction had a negative impact on Sarah's ability to focus on daily tasks and maintain relationships as she constantly needed to be outside. Recognizing her need for help, Sarah reached out to an addiction therapist. With the support of therapy and a nature addiction group, Sarah learned healthy coping mechanisms and strategies to balance her love for nature with her responsibilities. Through treatment and self-care practices, Sarah was able to manage her fresh-air addiction and live a fulfilling and balanced life.
Tips for Maintaining a Balanced Relationship with Nature
To maintain a balanced relationship with nature, here are some tips that you can follow:
1. Take regular breaks outdoors: It is important to step outside and spend time in nature regularly. This could involve going for a walk or simply sitting in a park. By doing so, you can reconnect with nature and rejuvenate your mind and body.
2. Incorporate nature into your routine: Finding ways to incorporate nature into your daily life can have a positive impact on your well-being. This could include activities such as gardening or going for hikes on weekends. By making nature a part of your routine, you can enjoy its benefits consistently.
3. Set boundaries and limitations: While engaging with nature is important, it is equally important to set boundaries and limitations. Ensure that your outdoor activities do not interfere with your other responsibilities. By finding a balance, you can maintain a healthy connection with nature without neglecting other aspects of your life.
Engaging with nature has been proven to reduce stress, improve mental health, and boost creativity. Spending time outside can also enhance physical health, increasing immunity and improving cognitive function. By following these tips, you can cultivate a balanced relationship with nature and enjoy the numerous benefits it offers.
Frequently Asked Questions
What is nature therapy and how does it impact recovery from substance abuse?
Nature therapy, also known as ecotherapy, is a therapeutic approach that involves using nature to enhance the recovery process of individuals who are dealing with substance abuse. It encourages strength and resilience by providing a contemplative environment that promotes deep thinking about one's life. It helps alleviate symptoms of depression, anxiety, and trauma disorders, reduces stress, and allows individuals to practice mindfulness. Outdoor physical activities in nature also improve fitness and release hormones that make people feel good, helping to quell symptoms of depression and anxiety.
What are the benefits of engaging in nature therapy during the recovery process?
Engaging in nature therapy during the recovery process can have numerous benefits. It creates awareness, facilitates mindfulness, and helps individuals gain control and self-awareness. Being in nature provides a calming effect, engaging all the senses and helping to alleviate withdrawal symptoms. It also offers an opportunity to unwind, relax, and practice mindfulness. Additionally, outdoor physical activities in nature improve fitness, release hormones that make people feel good, and help quell symptoms of depression and anxiety.
How does nature impact our overall well-being and mental health?
Research shows that our environment, including nature, has a significant impact on our overall well-being and mental health. Unpleasant environments can lead to feelings of anxiety, sadness, and helplessness, as well as physiological changes such as increased blood pressure, heart rate, muscle tension, and a weakened immune system. On the other hand, pleasing environments, including natural settings, can have the opposite effect, reducing stress and promoting relaxation. It is a universal human trait to find nature soothing and enjoyable, regardless of age or cultural background.
What evidence supports the therapeutic use of psychedelics in treating mental health disorders?
There is a growing body of evidence supporting the therapeutic use of psychedelics, such as LSD and psilocybin (found in magic mushrooms), in treating mental health disorders. Studies have shown promising results in using psychedelics to treat depression, addiction, and the fear of death in people with cancer. These drugs are used in controlled and guided therapeutic settings, where patients are given instructions on how to navigate their experience. The drugs disable the part of the brain where the self-talks to itself, allowing for new perspectives and the potential to break free from destructive patterns of thought. Research has shown significant reductions in depression and anxiety in patients, with the FDA approving phase three trials for psychedelic therapy.
What are some therapeutic interventions that incorporate nature and have shown positive effects on mental health?
There are several therapeutic interventions that incorporate nature and have shown positive effects on mental health. Forest-bathing, exposure to oxygen-rich air, green space, and blue space exercise, and direct exposure to earth soil and flora have all been found to improve general mental health and reduce stress. Other interventions, such as clay art therapy and horticulture, have also shown positive effects on mental health outcomes. Additionally, engaging in physical activities in nature, known as green exercise, and interactions with animals, such as equine therapy, can improve mood, and self-esteem, and reduce depression and anxiety.
What is the connection between our environment and mental health?
Humans have an intimate connection to nature, and our mental health is influenced by our environment. Factors such as the breakdown of family units, stressful jobs, sedentary lifestyles, poor nutrition, declining air quality, and decreased connection with nature in modernity have had a negative impact on mental health. Exposure to nature, also known as green space, has been found to have benefits for mental health, including increased exposure to sunlight and fresh air. Direct interaction with nature also impacts the development of the microbiome, which can influence mental health. Therapeutic interventions that incorporate nature have shown positive effects on mental health outcomes.