Have you ever wondered, "does the VA offer alcohol rehab" programs and the support veterans need to overcome addiction? As a veteran, you have dedicated your life to serving your country, and now it's time to focus on your well-being. In this blog post, we will explore the various VA alcohol rehab programs, healthcare benefits, and alternative insurance options available to veterans. We will also discuss the importance of mental health services in alcohol rehab programs and the resources available to help veterans maintain their sobriety post-rehab.
From inpatient and outpatient treatment options to specialized programs designed specifically for veterans, there is a wealth of support available to help you regain control of your life. So let's dive in and learn about the various resources and services at your disposal to overcome alcohol addiction and lead a healthier, fulfilling life.
Short Summary
VA alcohol rehab programs provide comprehensive and tailored services for veterans seeking recovery.
VA healthcare benefits cover treatment, with additional options such as TRICARE and private insurance plans available.
Mental health services are key to successful long-term sobriety, with post-rehab support resources also accessible.
VA Alcohol Rehab Programs: An Overview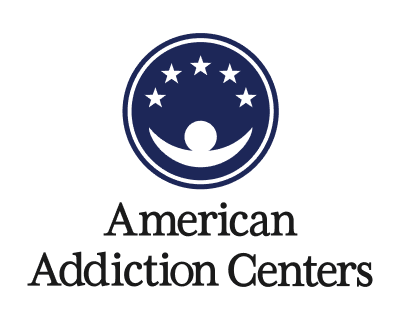 The Department of Veterans Affairs (VA) is committed to providing free or low-cost treatment to veterans with substance use disorders. VA alcohol rehab programs offer a range of inpatient, outpatient, counseling, and other services, including mental health treatment, to support veterans on their journey to overcome alcohol addiction. These programs provide a variety of therapies, such as medical, social, vocational, and rehabilitation therapies, empowering veterans on their path to recovery.
American Addiction Centers is proud to be a part of the Veterans Affairs community care network, including the local VA medical center. We offer support and services at all of our facilities, and our American Addiction Centers logo is a symbol of that commitment. This partnership ensures that veterans can access the support they need, including drug abuse and alcohol addiction treatment from both VA and non-VA care centers.
"Positive perceptions of peer support play a significant role in influencing attitudes toward recovery from PTSD in veterans who receive such support during their rehabilitation" (Peer Support and Outcome for Veterans with Posttraumatic Stress Disorder (PTSD) in a Residential Rehabilitation Progam, Jain et al., 2016.) With a wealth of treatment options available, veterans can explore individual and group therapy, medications, and other support services to help them regain control of their lives.
Inpatient and Outpatient Treatment Options
Inpatient treatment for substance use disorders, including substance abuse treatment, is typically more effective and may cost more than outpatient drug and alcohol treatment, making it an excellent choice for those seeking successful recovery. Inpatient treatment, such as residential inpatient treatment, offers comprehensive and around-the-clock supervision and care for the patient while they stay at the center. Hospital-based inpatient programs provide comprehensive 24/7 medical care from experienced healthcare professionals, while non-hospital-based residential programs still offer access to medical services when needed.
To find the right VA alcohol rehab program tailored to your specific needs, it's crucial to explore the different treatment options available. By understanding the differences between inpatient and outpatient treatment and assessing your unique requirements, you can make an informed decision on the best course of action for your recovery journey. For instance, there are specific alcohol rehab for low-income patients.
Specialized Programs for Veterans
As a veteran, you may face unique challenges such as post-traumatic stress disorder (PTSD) and other co-occurring mental health disorders. Specialized programs for veterans are designed to address these challenges by treating concurrent disorders in an integrated way, providing veterans with the opportunity for long-term recovery.
By working with addiction specialists who understand the unique struggles of former soldiers, veterans can receive treatment that is more tailored to their needs and can provide a sense of confidence in the quality of care they receive.
VA Healthcare Benefits and Alcohol Rehab Coverage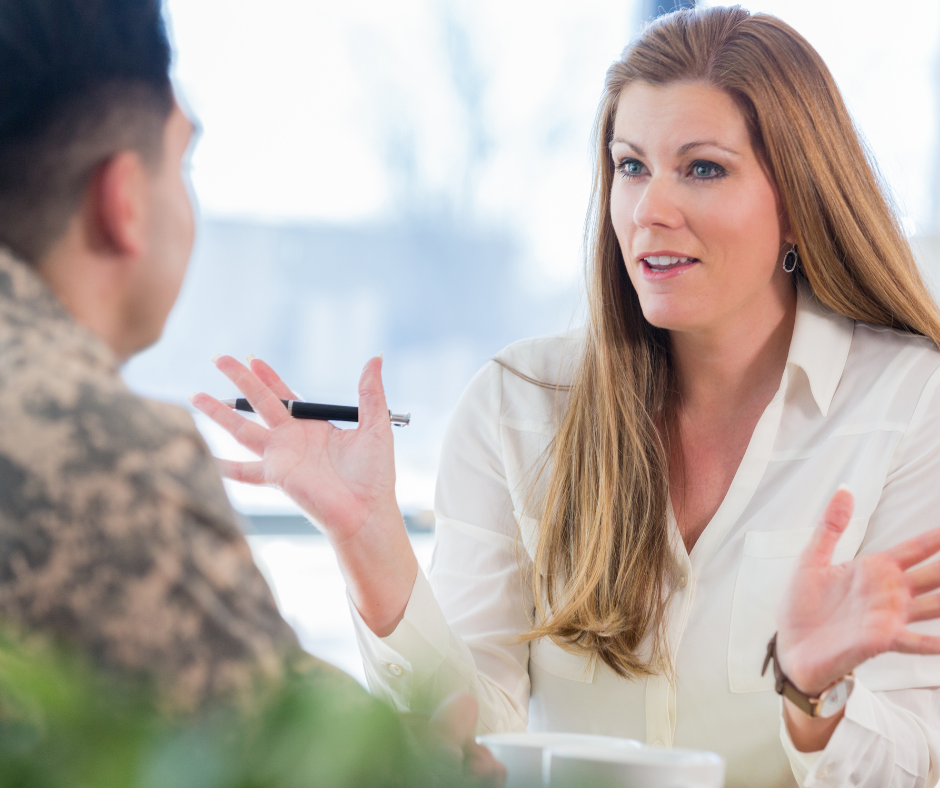 The federal government offers an incredible public medical care program to former military service members, providing them with valuable healthcare benefits. VA benefits can be used for treatment of service-related substance use and mental health disorders unless the veteran has another health insurance plan. VA insurance can help veterans access the treatment they need for alcohol addiction and may even provide coverage for addiction treatment for spouses of eligible veterans in certain cases.
Veterans may be eligible to receive disability benefits from the VA to cover addiction treatment. To receive these benefits, they must provide evidence showing that their addiction is connected to their military service. Veterans may be eligible for additional compensation for a dependent if their combined disability rating is 30% or higher. Such ratings are determined by the Veterans Affairs office.
Eligibility Requirements
To qualify for VA healthcare benefits for alcohol rehab, veterans must meet specific eligibility requirements. In addition to proving the direct connection between their military service and their addiction, veterans must also have a combined disability rating of at least 30% to receive additional compensation for a dependent.
By understanding these eligibility requirements, veterans can better navigate the process of accessing VA healthcare benefits for alcohol rehab.
Accessing VA Alcohol Rehab Services
To access VA alcohol rehab services using VA healthcare benefits, veterans can start by visiting a local VA center or contacting the VA at 800-827-1000 for assistance. The VA website has a treatment finder to help veterans locate VA-eligible locations for treatment. The Substance Abuse and Mental Health Services Administration (SAMHSA) website also offers a treatment locator. The VA substance use disorder program finder is an invaluable tool that veterans can use to easily search for treatment near them.
In some cases, spouses of military veterans who are also their dependents can apply for benefits. By utilizing these resources and working closely with VA medical providers, veterans can access the appropriate alcohol rehab services to support their recovery journey.
The Role of TRICARE in Alcohol Rehab for Veterans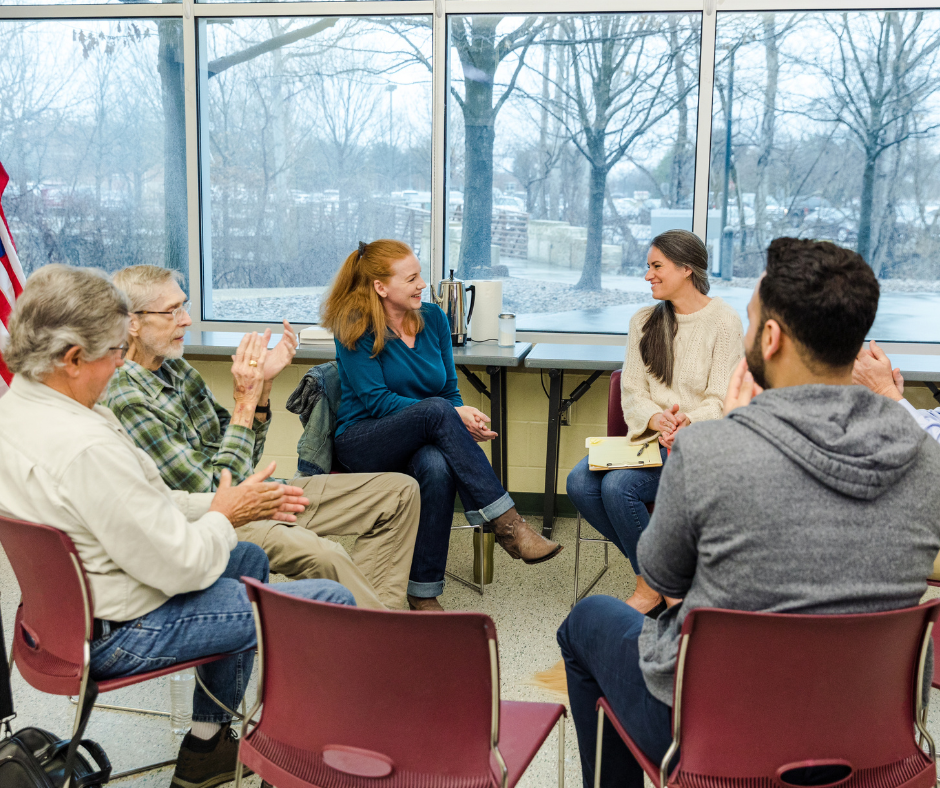 TRICARE is a comprehensive private insurance program designed to provide support to active duty service members, veterans, their families, and survivors. In 2017, TRICARE expanded its benefits to include behavioral and mental conditions, offering veterans the assurance of receiving top-notch care and financial assistance to stay in treatment. Moreover, TRICARE allows veterans who are not in close proximity to a VA hospital to access treatment through a nearby drug and alcohol addiction program with ease.
TRICARE insurance can be employed in tandem with VA insurance to provide comprehensive alcohol rehab coverage for active military members and some veterans. By utilizing both TRICARE and VA insurance benefits, veterans can access a wider range of treatment options and support services for their recovery.
Alternative Insurance Options for Veterans Seeking Alcohol Rehab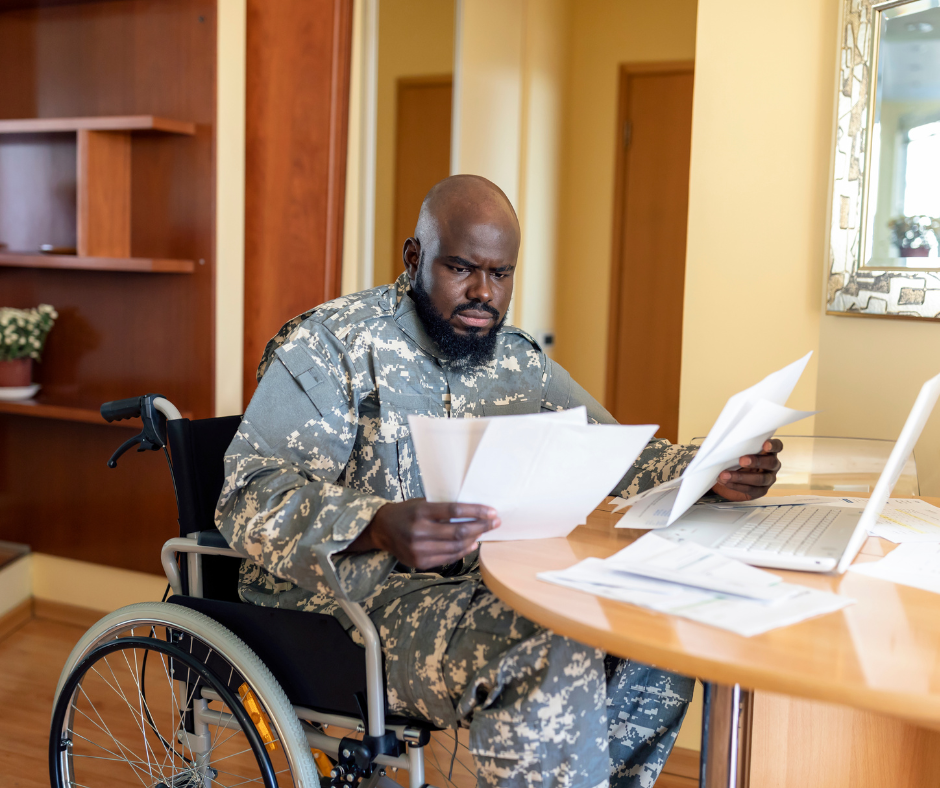 For veterans who may not have VA health care benefits or require additional coverage, alternative insurance options are available, such as Medicare, Medicaid, or other private insurance plans. Although Medicare Part B and Veterans' benefits do not work together, they both offer essential coverage.
Unfortunately, Medicaid isn't accepted as payment at all addiction treatment centers. This makes finding a center for affordable care difficult. Veterans cannot use both Medicare and VA insurance benefits for the same care, but they can take advantage of the unique benefits each program offers.
The 2012 study titled Treatment Outcome of an Outpatient Treatment Program for Dually-Diagnosed Veterans by Sekerka et al., found that patients who successfully completed the assessment period experienced a significant reduction in psychiatric emergency room visits compared to before, indicating a positive impact of effective treatment on engagement for individuals with a dual diagnosis. By exploring these alternative insurance options, veterans can ensure they receive the necessary support for their alcohol rehab journey.
Finding Alcohol Rehab Centers That Accept VA Insurance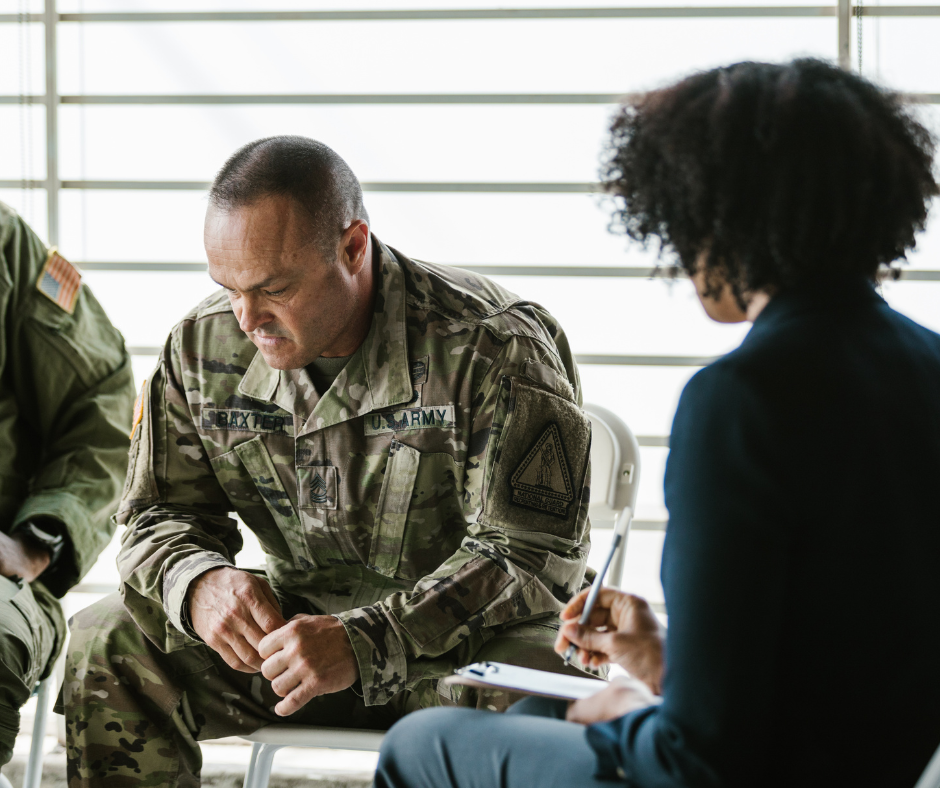 To find alcohol rehab centers that accept VA insurance, veterans can start by reaching out to SAMHSA's National Helpline at 1-800-662-HELP (4357), which provides free, confidential, 24/7 treatment referral and information services. Additionally, veterans can check out the American Addiction Centers website for information on VA insurance coverage for rehab and how to find alcohol and drug treatment options. The VA also offers resources for substance use problems, so veterans can get in touch with them for assistance.
Desert Hope in Las Vegas, Nevada, and Recovery First in Hollywood, Florida are two of the AAC facilities in-network with VA. These facilities provide specialized services for veterans. By utilizing these resources, veterans can find alcohol rehab centers that accept VA insurance, ensuring they receive the appropriate treatment and support for their recovery journey.
The Importance of Mental Health Services in Alcohol Rehab for Veterans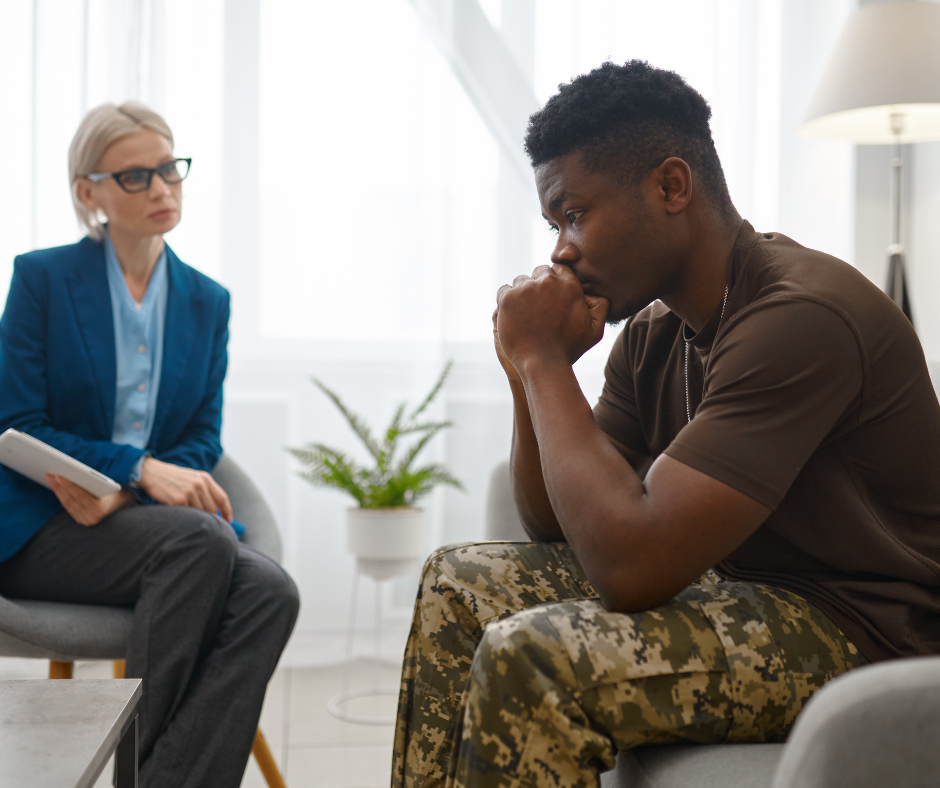 The importance of mental health services in alcohol rehab for veterans cannot be overstated. Many veterans struggle with mental health issues such as PTSD, depression, and anxiety, which can often co-occur with substance use disorders, including alcohol abuse. By understanding what happens in rehab and addressing both the mental health and substance use aspects of their recovery, veterans can receive comprehensive care that can lead to improved overall well-being and greater chances of successful rehabilitation.
Mental health services in alcohol rehab for veterans can include invaluable therapies such as Cognitive Behavioral Therapy (CBT) to help develop more balanced and helpful thoughts, as well as provide support and coping strategies for managing mental health symptoms. By incorporating mental health services into their alcohol rehab program, veterans can tackle the root causes of their addiction and build a strong foundation for lasting recovery.
Post-Rehab Support and Resources for Veterans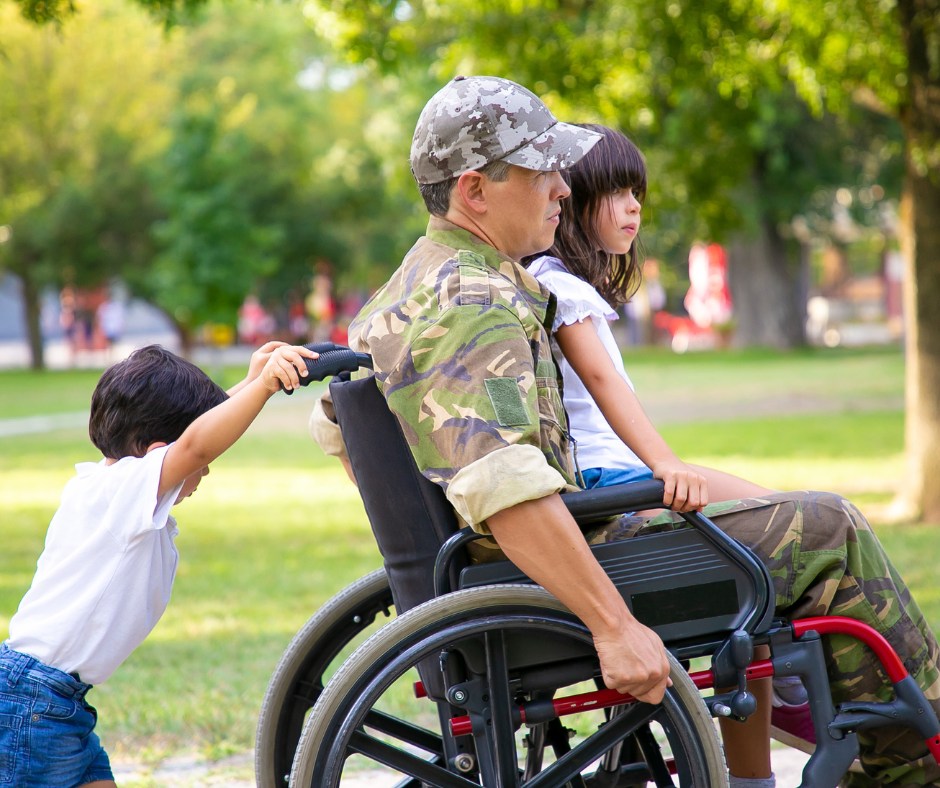 Once the initial phase of alcohol rehab is complete, it's essential for veterans to have access to ongoing support and resources to maintain their sobriety. Programs like the National Helpline, support from the VA, and specialized initiatives like AAC's Salute to Recovery and Heroes Mile can provide invaluable post-rehab assistance for veterans and their families.
The VA also offers a range of services to help veterans transition back into civilian life, such as mental health services, substance use disorder treatment, and vocational rehabilitation. By taking advantage of these post-rehab resources and staying connected to support networks, veterans can continue to build on the progress they made during alcohol rehab with experts like Lantana Recovery in Charleston, SC and maintain a healthy, fulfilling life.
The Bottom Line
In conclusion, veterans have access to a wealth of support and resources to help them overcome alcohol addiction and regain control of their lives. From VA alcohol rehab programs and healthcare benefits to alternative insurance options like TRICARE, Medicare, and Medicaid, there are multiple avenues for veterans to receive the treatment they need. Mental health services play a crucial role in addressing the unique challenges faced by veterans, such as PTSD and other co-occurring mental health disorders.
As a veteran, you deserve the best support and care available to help you on your journey to recovery. By understanding the various resources at your disposal and seeking out alcohol rehab centers that accept VA insurance, you can take the first step to reclaim control of your life and build a healthier, more fulfilling future.
Frequently Asked Questions
Does the VA pay for alcoholism?
Yes, the VA does pay for alcoholism in certain cases, such as when it impairs a veteran's ability to work and can be linked to their service. Compensation, health care, and other benefits may be available if your condition is found to be service-related.
Does the VA have rehabilitation?
Yes, the VA provides rehabilitation through Residential Rehabilitation programs, domiciliary care for homeless Veterans, residential treatment programs for substance abuse and PTSD, as well as providing medical rehabilitation, prosthetic and sensory aids services.
These services are designed to promote health, independence and quality of life for disabled Veterans.
What is the VA rating for PTSD with alcohol?
PTSD with alcohol dependence can receive a disability rating of up to 100 percent from the VA. This rating may be higher than the initial rating due to symptoms from the alcohol use disorder.
These symptoms can include difficulty sleeping, anxiety, depression, and other mental health issues. It is important to note that the VA will take into account the severity of the alcohol use disorder when determining the severity of the alcohol use disorder.
Can you get VA benefits for substance abuse?
Yes, VA benefits can be used for substance abuse treatment. Insurance through VA includes coverage for mental health and other co-occurring disorders, helping veterans and their families get the support they need.
VA benefits can be used to cover the cost of treatment for substance abuse and other mental health issues. This coverage helps veterans and their families access the coverage.
What types of treatments are available in VA alcohol rehab programs?
VA alcohol rehab programs provide a variety of treatments, such as inpatient and outpatient care, counseling, and mental health services, to help veterans achieve recovery from alcohol addiction.
These treatments are designed to address the physical, psychological, and social aspects of addiction, and to provide veterans with the tools and support they need to maintain sobriety.
The VA also offers a range of support services, such as peer support.